Automate your writing, answer questions, write code and much more. Get more creative and free up your time using ChatGPT's powerful language capabilities. The most powerful AI Language Chatbot available today. Try it now with Chatbots powered by ChatGPT.
For Business, School & Life
By utilizing ChatGPT's AI–powered conversational interface, businesses can improve their workflow, customer service and automate tasks.
I'm really impressed by the range of resources and insights on AI-PRO. From case studies and success stories to expert guidance and personalized learning plans, AI-PRO has it all. I'm so grateful for the support and resources from this site. It saved me a lot of time searching for the resources that I need.
As a beginner in the world of AI, I was overwhelmed by all the information out there. But AI-PRO has been a game-changer. The expert insights and guidance have helped me navigate the field and find my footing. I'm so grateful for the resources and support from AI-PRO.
As a business owner, I was hesitant to adopt AI solutions because I wasn't sure where to start. But AI-PRO made it easy. The customized recommendations and expert guidance helped me find the perfect solution for my business. I'm seeing great results already! Thank you, AI-PRO.
Get the most out of ChatGPT with Chatbots powered by ChatGPT
See our full list of features below
Draft Contracts & Proposals
ChatGPT can help you create contracts and proposals more easily. This saves you time and effort because you don't have to start from scratch. ChatGPT can also check your drafts for mistakes and make sure they are formatted correctly. Make the process of creating contracts and proposals quicker and easier with ChatGPT.
Write Emails & Chat Replies
ChatGPT can help you save time and effort by writing emails and chat replies for your work or business. ChatGPT can also assist with editing and proofreading the generated responses to ensure they are accurate and professional. Let ChatGPT handle your email and chat communication, freeing you up to focus on more important tasks.
ChatGPT can assist you in creating video scripts by automating the process of generating draft scripts based on certain prompts or keywords. ChatGPT can also help with editing and proofreading the generated drafts to ensure they are accurate and well-written. Utilize ChatGPT's capabilities to streamline the process of creating video scripts.
Write Stories, Poems & Songs
ChatGPT is a powerful language model that can assist with writing tasks, including songwriting, poetry, stories, and books. Simply provide a prompt and let the model generate creative and original ideas. ChatGPT can write in various styles and tones. Try it out to boost creativity and productivity.
Explore our comprehensive resources and enhance your understanding of AI prompts and commands. From beginner to advanced, our guides will help you improve your skills and strengthen your communication with your AI. Get started now and take your AI capabilities to the next level.
Looking to leverage the power of AI to generate income? We will show you how to utilize AI to create new streams of revenue. You'll learn the skills and strategies you need to succeed in the lucrative world of AI. Don't miss out on this opportunity to transform your financial future with AI!
Easy-to-use Chatbot Assistant
ChatGPT: Your Personal Companion
Exploring the Magic of AI Tools Like ChatGPT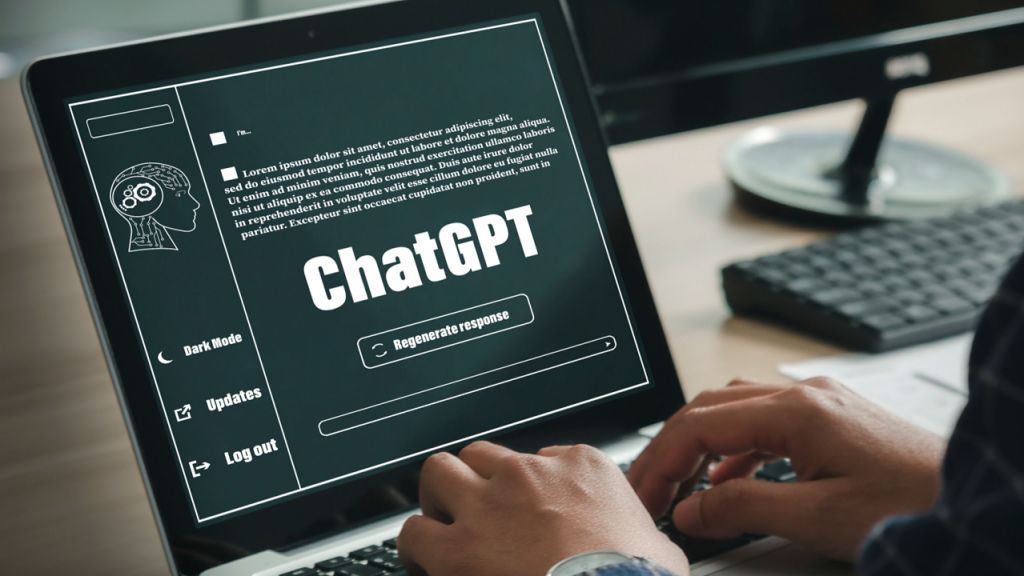 Introduction to AI Tools like ChatGPT
In an age where technology continues to push the boundaries of human interaction, AI Tools like ChatGPT have emerged as a transformative force in the world of artificial intelligence. This AI-powered chatbot is not just a virtual assistant; it's a conversation partner that seamlessly mimics human dialogue, heralding a new era of human-computer interactions.
ChatGPT's prowess lies in its ability to engage users in lifelike conversations, making it a versatile companion for an array of tasks. From providing quick answers to complex queries, crafting compelling content, to assisting in the intricacies of coding, ChatGPT is redefining the way we harness the power of AI.
But what truly sets AI Tools like ChatGPT apart are their accessibility. Originally available to the public at no cost, it democratized access to advanced AI technology, inviting people from all walks of life to explore its capabilities. Join us on a journey where technology knows no limits, where machine dialogues emulate human discourse, and AI is within everyone's reach.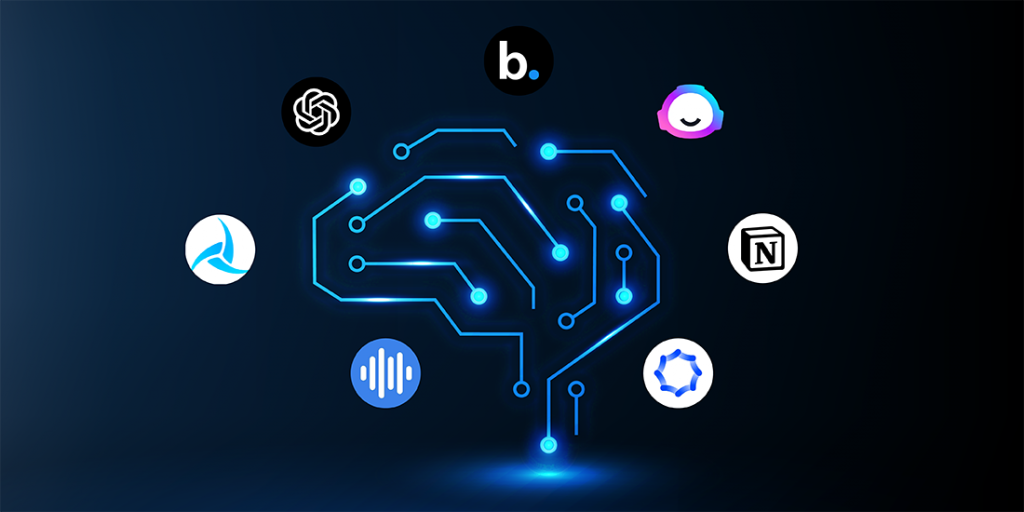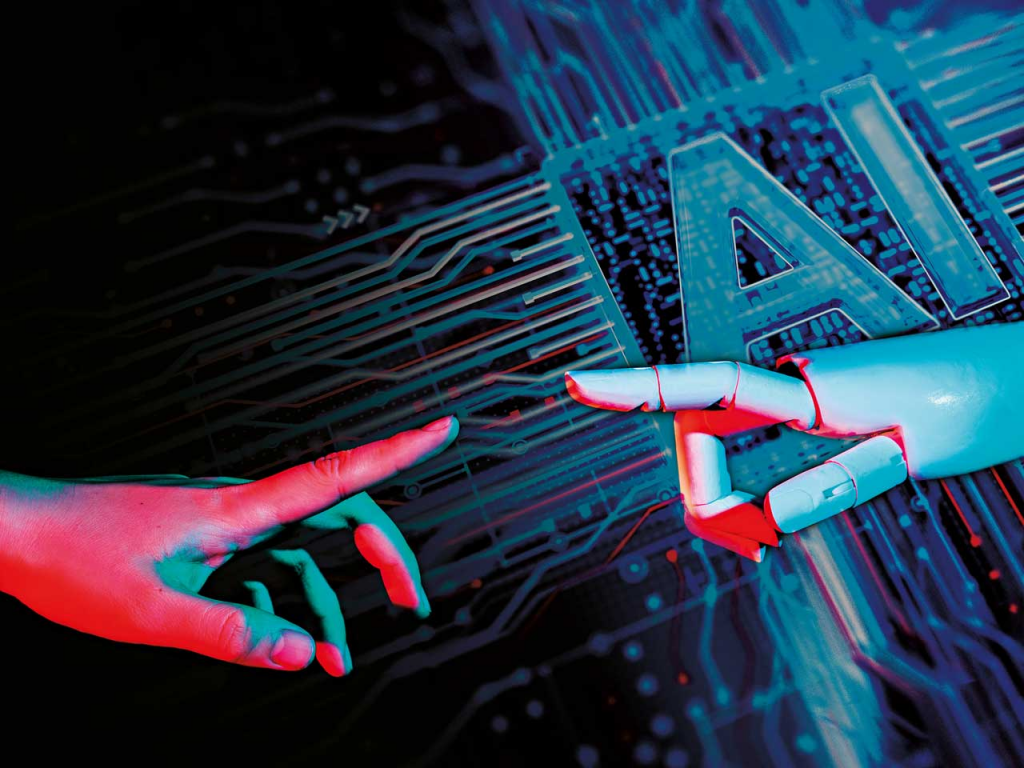 An All-Purpose AI Chatbot For Business, Education, and Everyday Living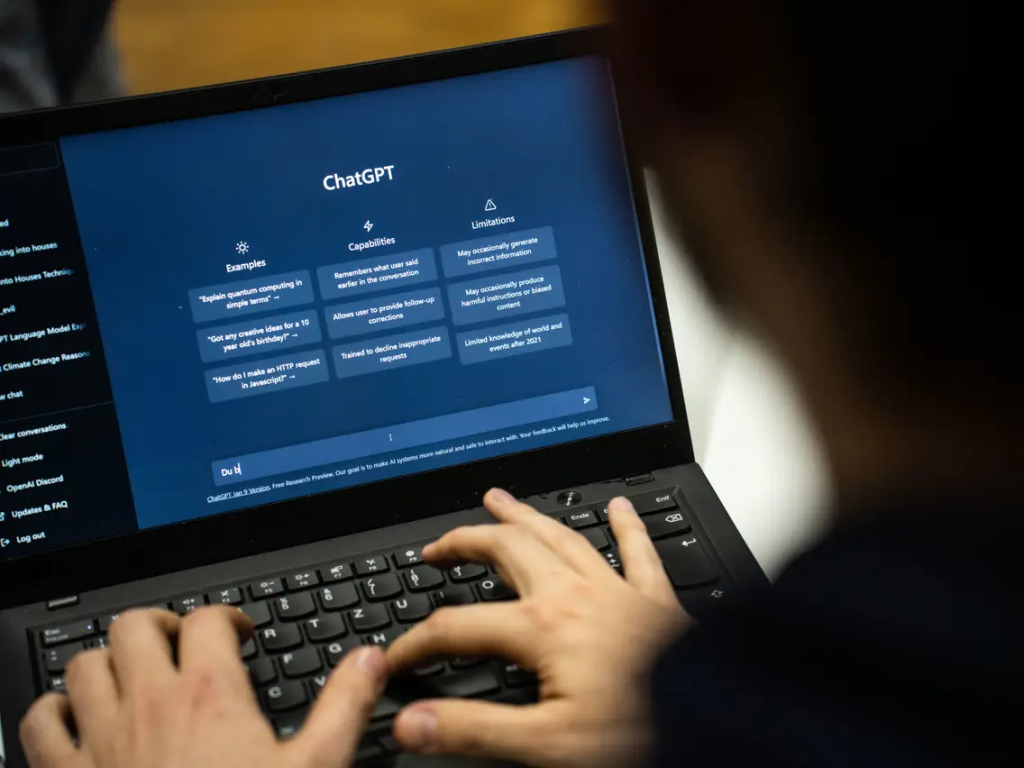 AI Tools like ChatGPT transcend the boundaries of individual sectors, making them versatile AI companions for a multitude of purposes. Whether you are an entrepreneur seeking to optimize your business operation, a student aiming to excel academically, or simply someone looking to streamline everyday tasks, ChatGPT is your reliable ally in the digital realm.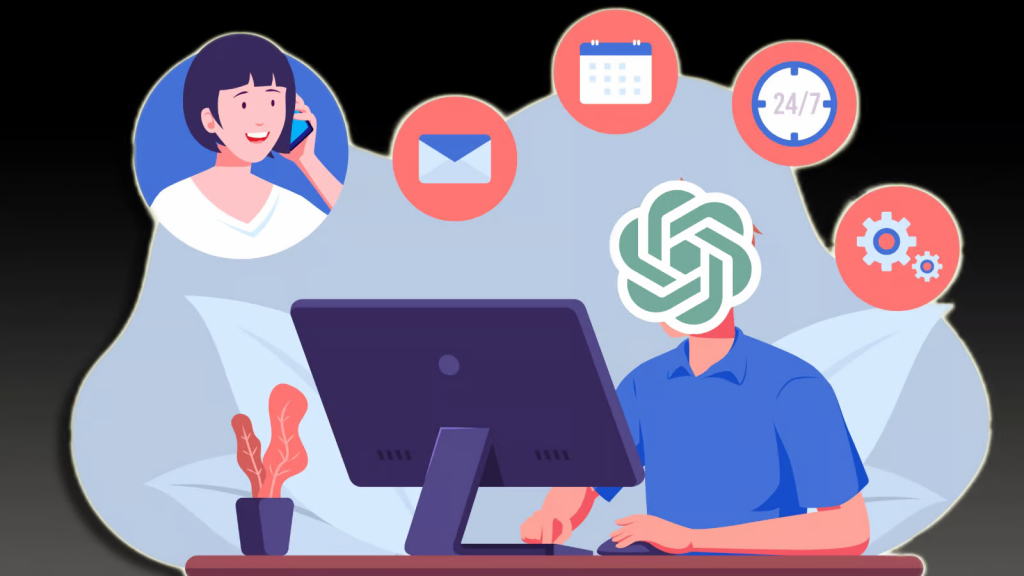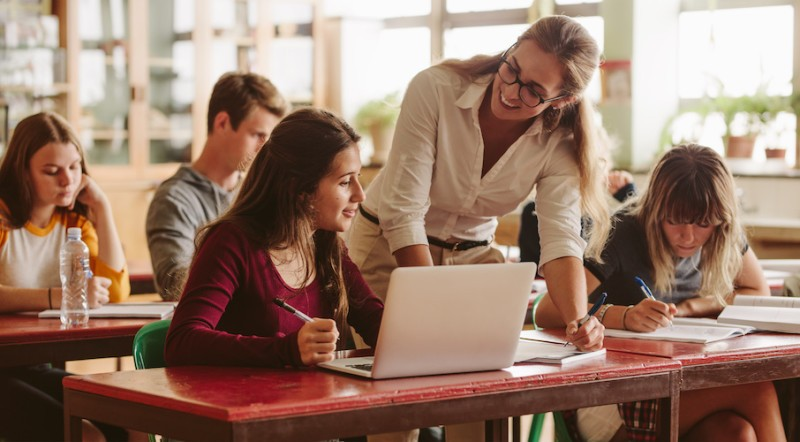 Amplify Your Productivity with Chatbot Pro Powered by ChatGPT
Get the Most out of Chatbots Powered by AI Model Like ChatGPT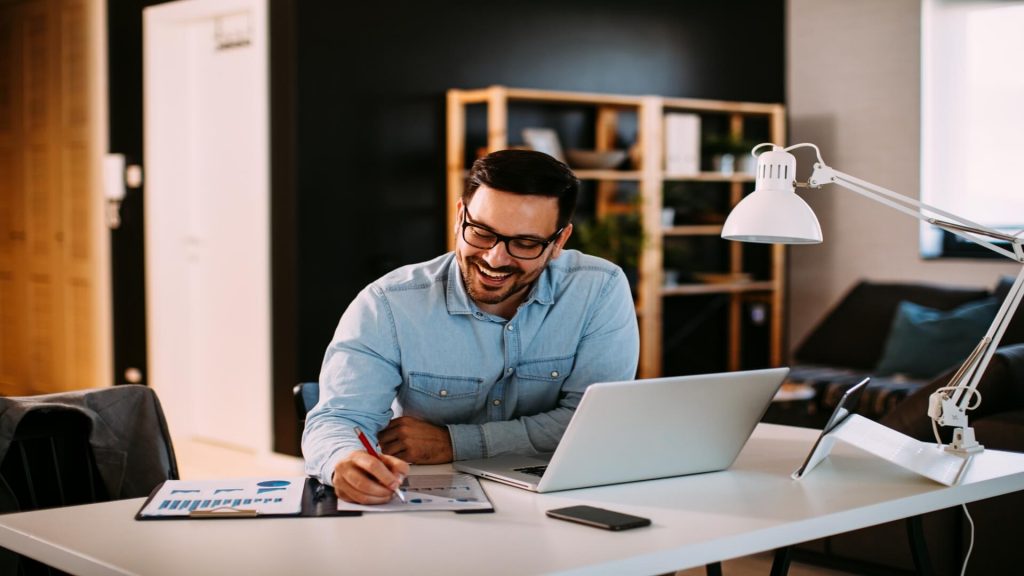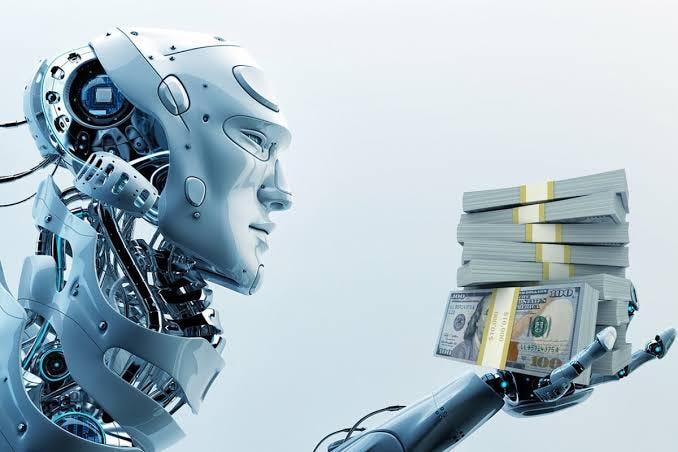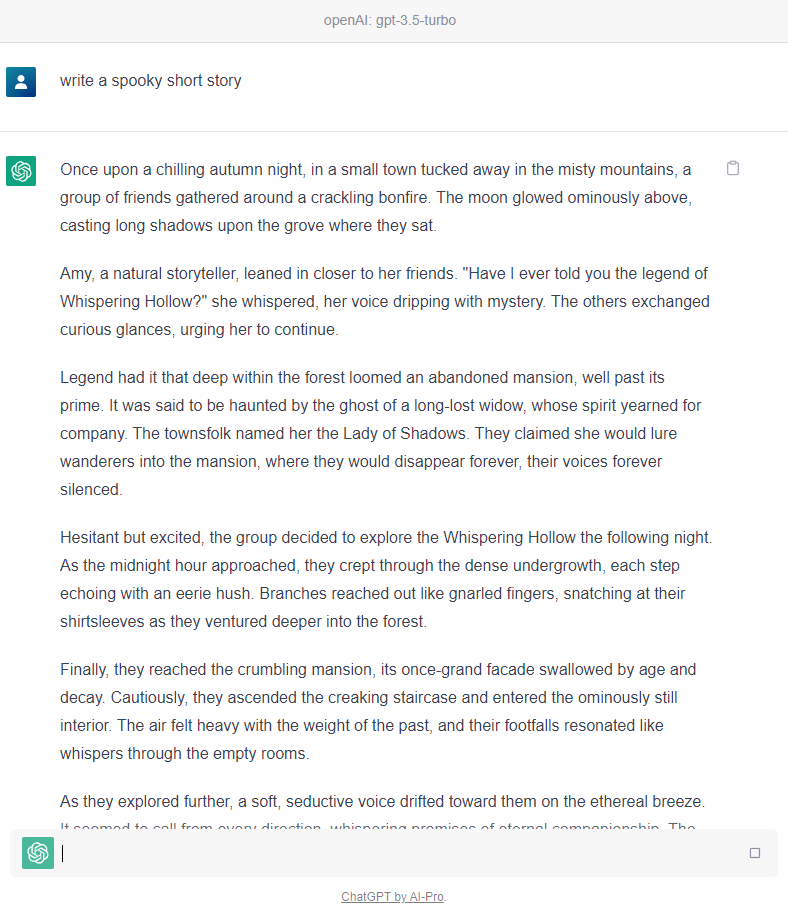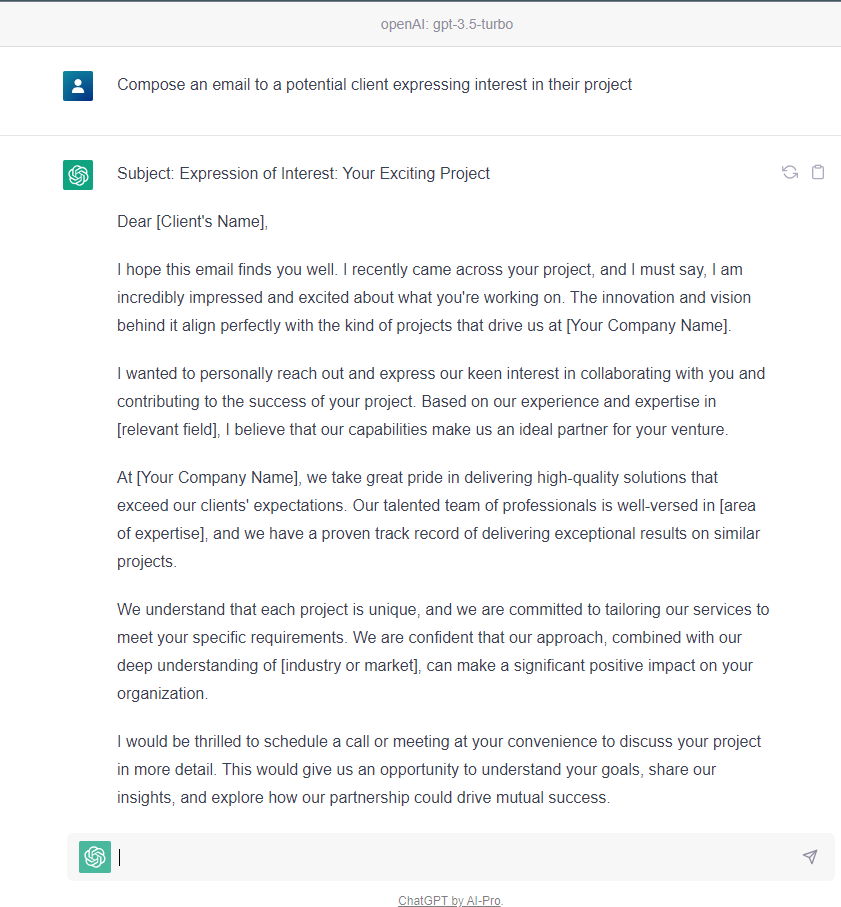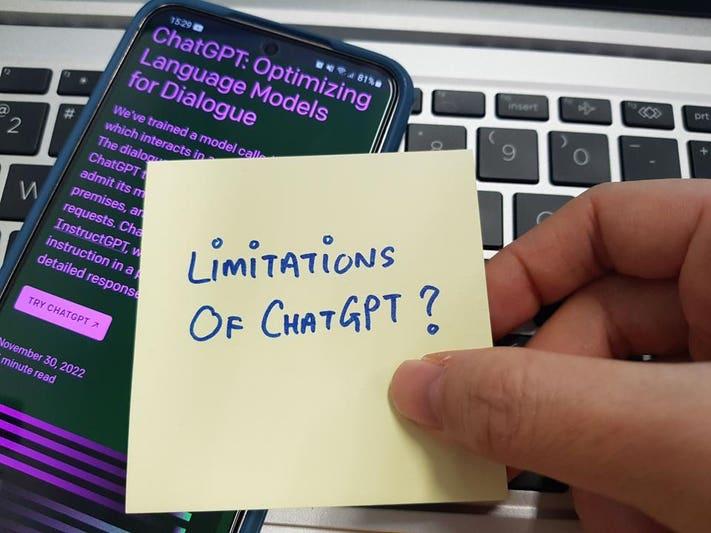 AI tools like ChatGPT have their strengths and limitations. While this is an experimental conversational AI service, it can generate human-like text and provide valuable assistance in various tasks, it's important to be aware of its constraints.
Yes, you can engage in conversations with AI Tools like ChatGPT for various purposes, from casual and friendly chats to more complex queries. For example, you can ask about its preferences like, "What's your favorite food?" or delve into philosophical questions such as, "What is the meaning of life?" ChatGPT is capable of responding to a wide range of topics, making it versatile for conversational interactions.
ChatGPT and Google Search
ChatGPT is a remarkable application of AI and machine learning in the realm of natural language processing. Unlike ChatGPT, which is designed for engaging text-based conversations, Google Search primarily functions as an information retrieval system. 
ChatGPT showcases the power of language models in fostering dynamic and contextually relevant dialogues with users, revolutionizing the way we interact with technology. Its ability to understand and generate human-like text has opened up new possibilities in customer support, content creation, and more, making ChatGPT a standout example of AI-driven language models.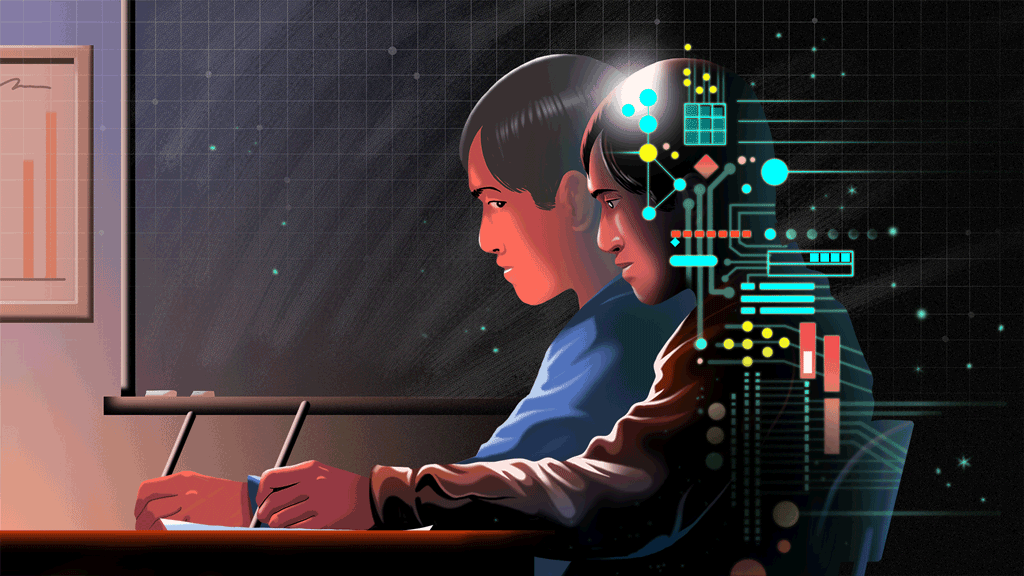 In a world where every minute counts, and the demand for creativity continues to soar, ChatGPT emerges as the paragon of innovation—a true creative writing sidekick. In our exploration of the profound potential that AI tools like ChatGPT bring, it becomes abundantly clear that we are standing at the cusp of a new era in writing and content generation.
ChatGPT transcends mere utility; it evolves into a dynamic companion that can kindle your imagination, elevate your productivity, and simplify the often complex landscape of writing. The creative avenues it opens are virtually boundless, extending a helping hand to professional writers, business owners, students, and anyone with a penchant for the art of crafting words.
As we delve deeper into the power of AI tools like ChatGPT, it is evident that the horizons of what we can achieve are expanding. Whether you seek to revolutionize your business communications, excel academically, or simply relish the joy of bringing stories to life, ChatGPT offers a revolutionary approach to amplifying your creativity and efficiency.
Get Started with ChatGPT Today and Transform Your Writing Forever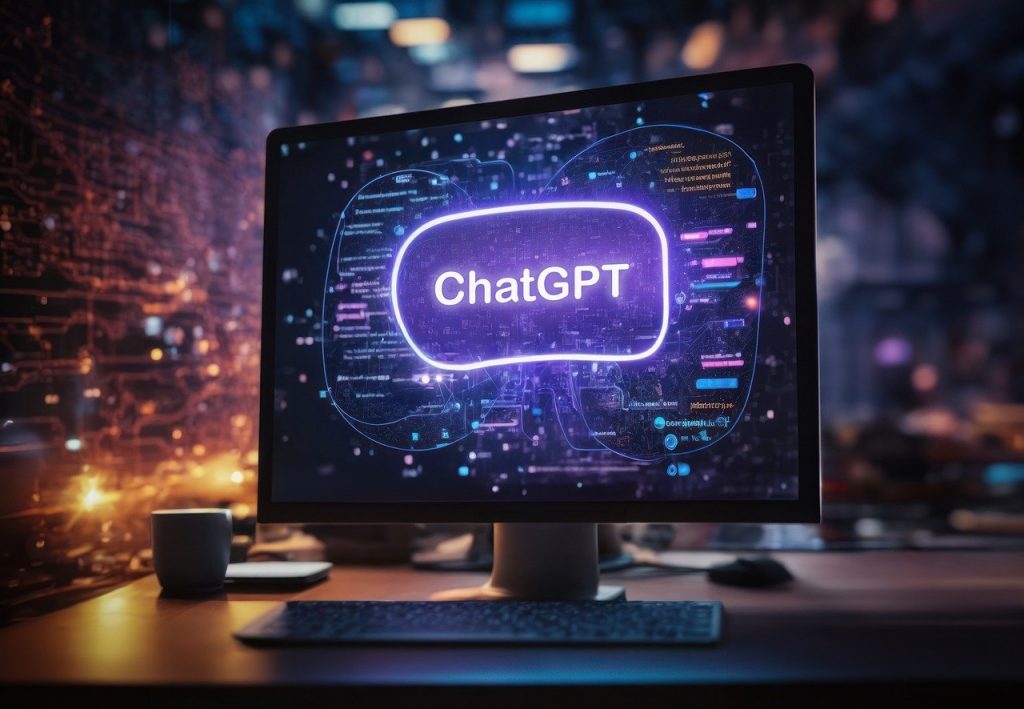 The world of writing and creativity is evolving at an astonishing pace, and AI tools like ChatGPT are here to empower you to be at the forefront of this transformation. This is your moment to seize the incredible potential that ChatGPT brings to the table.
Imagine the possibilities: producing content faster, generating innovative ideas effortlessly, and achieving writing excellence with a trusted AI companion by your side. The journey begins with a simple click.
Don't let this unique opportunity slip through your fingers. By choosing to embrace this revolutionary AI tool, you're not just investing in your writing, you're investing in your future. Whether you're a professional wordsmith, a budding author, a diligent student, or a business owner seeking a competitive edge, ChatGPT is your gateway to achieving your goals.
Join the growing community of individuals who have harnessed the power of ChatGPT to supercharge their creativity and productivity. It's time to elevate your writing to new heights, unlock your full potential, and shape a brighter future. Your journey begins here.
Frequently Asked Questions
ChatGPT is an advanced AI-powered language model developed and powered by OpenAI. It's designed to understand and generate human-like text, making it a versatile tool for various writing and communication tasks.
How can I use AI tools like ChatGPT
You can access ChatGPT through various interfaces, including web applications, API integration, generate search results like and more. Simply provide prompts or questions to ChatGPT, and it will generate responses or content based on your input.
Does ChatGPT have a free version to use?
ChatGPT offers both free and premium subscription plans. You can start with the free plan to explore its capabilities. However, for more extensive usage and advanced features, consider a premium subscription.
What can AI tools like ChatGPT assist me with?
ChatGPT's key features include help with a wide range of tasks, including drafting emails, generating content, answering questions, coding assistance, and more. Its versatility makes it a valuable tool for individuals and businesses alike.
Is ChatGPT suitable for businesses?
Absolutely. Many businesses use ChatGPT to streamline customer support, draft content, generate reports, and automate various tasks, ultimately improving efficiency and customer service.
Can ChatGPT write code for me?
Yes, ChatGPT can assist with coding tasks and programming languages. Simply describe your coding problem or provide specific instructions, and AI tools like ChatGPT can generate code snippets or solutions.
ChatGPT strives to provide accurate and contextually relevant responses, but it may occasionally produce errors or generate inappropriate content. It's important to review and verify the output, especially for critical tasks.
Can ChatGPT help me with creative writing?
Absolutely. AI tools like ChatGPT are creative writing process companions. It can generate ideas, help with story plots, create poems, and assist in various forms of creative writing, offering inspiration and assistance to writers.
Is ChatGPT suitable for students and educators?
Yes, students and educators can benefit from ChatGPT for tasks such as generating research ideas, drafting essays, creating lesson plans, and enhancing educational content.
How can I get started with ChatGPT?
To get started, visit the ChatGPT website or integrate the API into your applications. Explore the free plan or consider a premium subscription for more features and extended usage.
Is my data secure when using ChatGPT?
OpenAI takes data privacy seriously. While ChatGPT retains data for a short period to improve its performance, OpenAI has implemented measures to protect user data and privacy.
Can I build my own applications with AI tools like ChatGPT?
Yes, you can use the ChatGPT API to integrate ChatGPT into your own applications, products, or services, allowing you to leverage its language capabilities for various purposes.
Please note that while AI tools like ChatGPT are powerful, it's important to use it responsibly and review its output for accuracy, especially in professional or critical contexts.
Start creating with ChatGPT!
By utilizing ChatGPT's AI–powered conversational interface, businesses can improve their workflow, customer service and automate tasks.