ChatGPT is a variant of the GPT (Generative Pre-training Transformer) language model that has been specifically fine-tuned for conversation modeling. It is capable of generating text that is coherent and flows naturally, making it a useful tool for generating a Twitter thread on a given topic.
Here is an example of how ChatGPT could be used to create a Twitter thread:
Here's how it would look like on Twitter: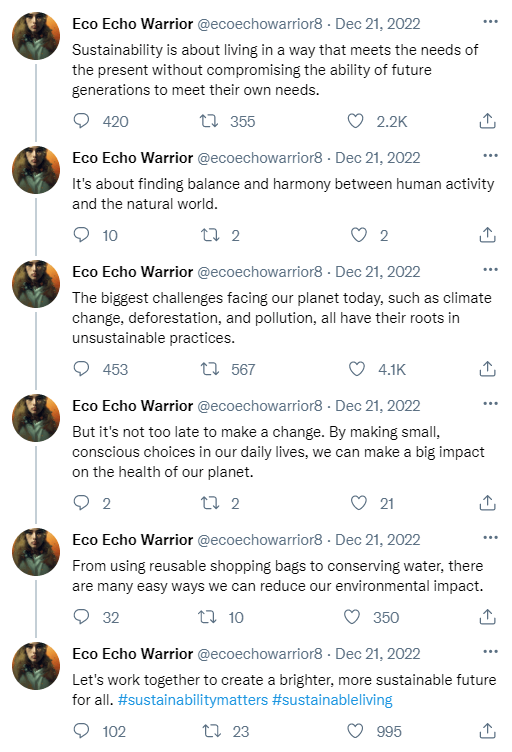 ChatGPT can be a useful tool when creating a Twitter thread. It helps you brainstorm ideas and generate natural text that flows together. But keep in mind: ChatGPT is based off of machine learning so the output might not always be spot on or suitable for your needs. We recommend double-checking the generated content and revising if necessary prior to posting online.