Your AI Image Generator is Here
With DreamPhoto, create amazing digital artwork from text and phrases using the latest AI Image Generation technology.
Generate Images through Text
Turn your words into captivating visuals effortlessly with our AI Image Generator.
I'm really impressed by the range of resources and insights on AI-PRO. From case studies and success stories to expert guidance and personalized learning plans, AI-PRO has it all. I'm so grateful for the support and resources from this site. It saved me a lot of time searching for the resources that I need.
As a beginner in the world of AI, I was overwhelmed by all the information out there. But AI-PRO has been a game-changer. The expert insights and guidance have helped me navigate the field and find my footing. I'm so grateful for the resources and support from AI-PRO.
As a business owner, I was hesitant to adopt AI solutions because I wasn't sure where to start. But AI-PRO made it easy. The customized recommendations and expert guidance helped me find the perfect solution for my business. I'm seeing great results already! Thank you, AI-PRO.
Get the most out of AI Image Generation
See our full list of features below
Experience DreamPhoto's groundbreaking ability to generate high-resolution images. By utilizing state-of-the-art AI image generation technology, we showcase the vivid colors, textures, and lighting of your imagination in our high-resolution images, elevating your projects to a level of realism.
Unlock the potential of your imagination with DreamPhoto's crafted prompts. From your words to the final product, customize the image to the tiniest detail, as we believe that each creative journey is as unique as the individual embarking on it.
Mutli-platform Accessibility
DreamPhoto is accessible across various devices and platforms, including smartphones, tablets, and desktop computers. This ensures that users can unleash their creativity whenever and wherever inspiration strikes.
AI Image Generator Igniting Creative Brilliance from Text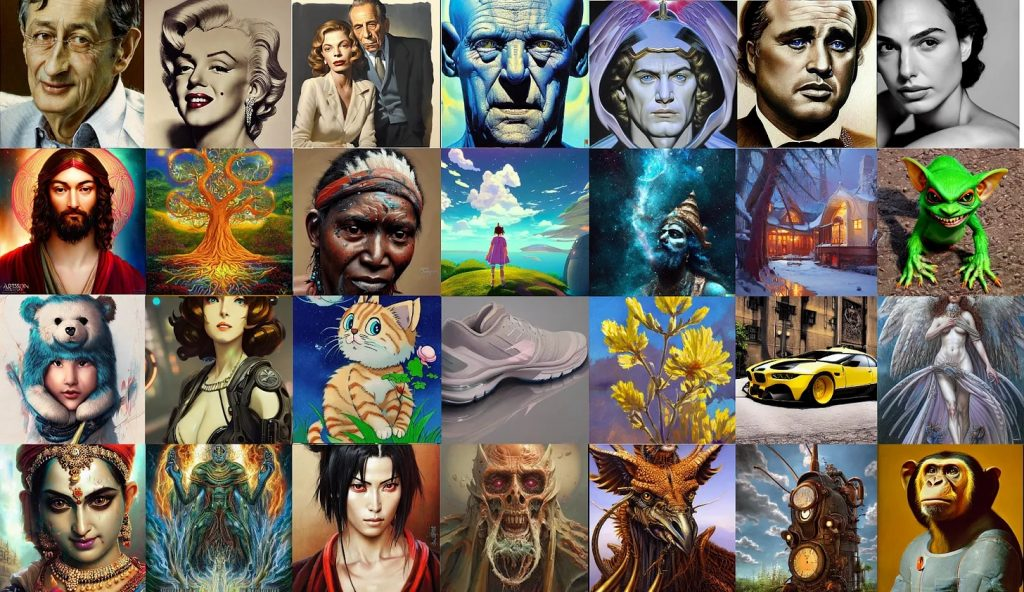 Your AI Image Generator is Here
In the ever-evolving landscape of digital content creation where visuals are king, AI Image Generators have become essential tools. Whether you're running a blog, managing a social media presence, or engaged in any form of digital communication, the power of eye-catching visuals cannot be overstated. 
Visual content has the unique ability to capture attention, convey messages effectively, and leave a lasting impact on your audience. However, not everyone is a seasoned graphic designer, and that's where DreamPhoto comes to your rescue – your ultimate AI Image Generator, here to revolutionize the way you create digital artwork.
Visual content is more than just a trend; it's an essential component of modern communication. From brand marketing to personal storytelling, visuals serve as the bridge between ideas and emotions. They have the power to make complex concepts digestible, transform data into compelling narratives, and elevate everyday experiences into memorable encounters.
With DreamPhoto, you can join this visual revolution effortlessly. Our cutting-edge AI Image Generator empowers you to create stunning digital artwork with just a few clicks from mere text and phrases. No longer do you need to rely solely on traditional design tools or sift through endless stock images. DreamPhoto is your creative partner, unleashing the potential of AI to turn your words into captivating visuals.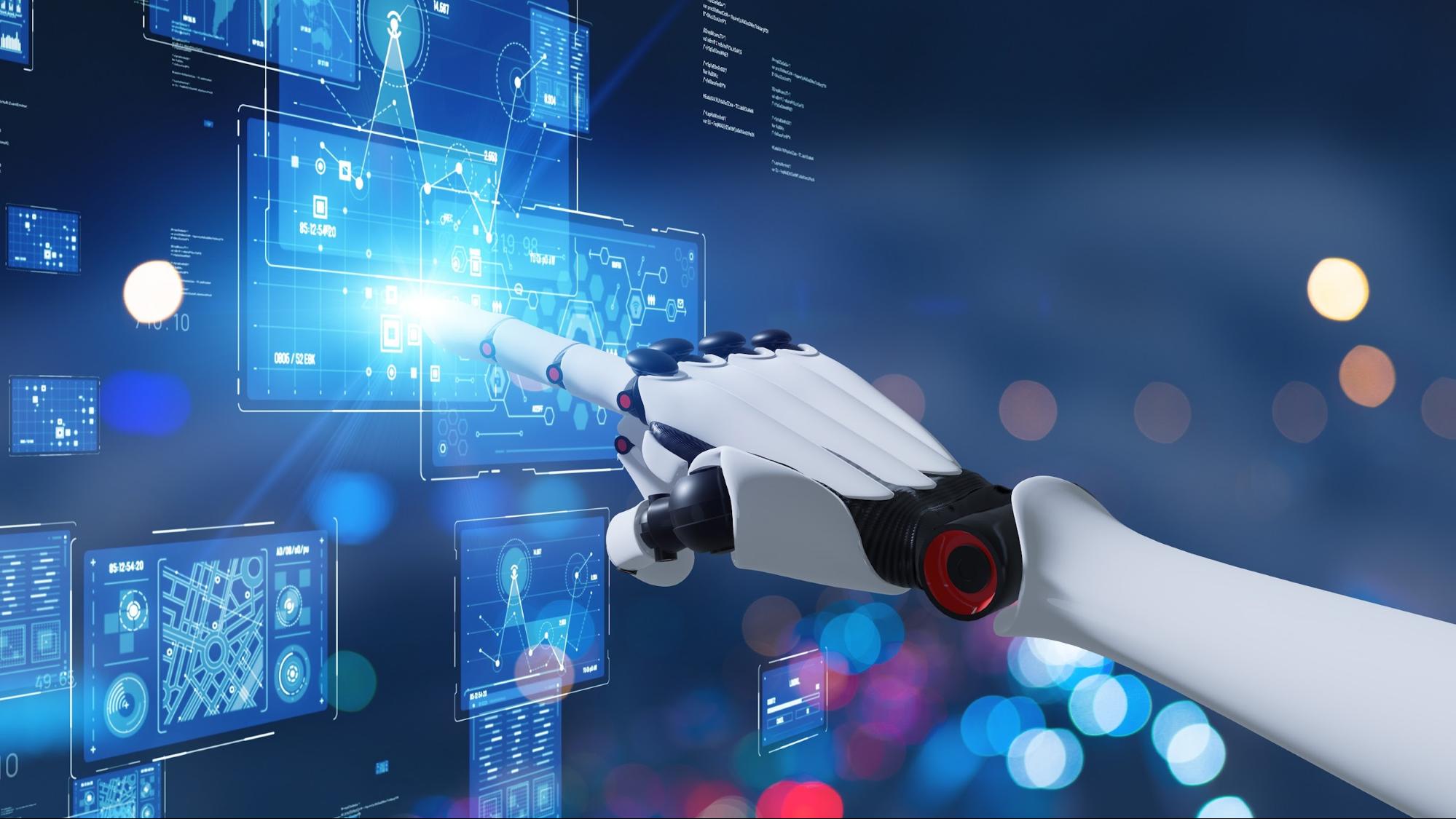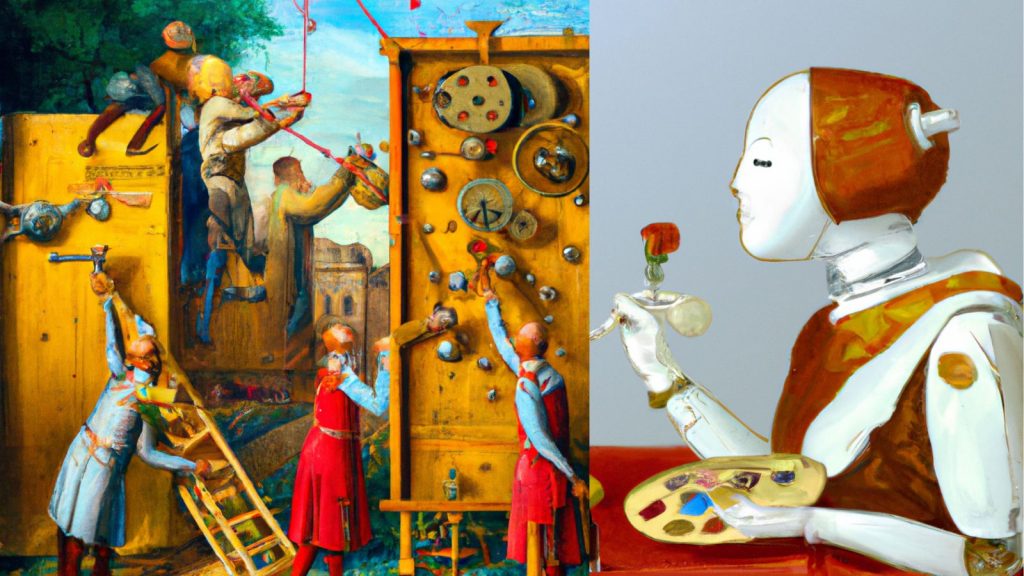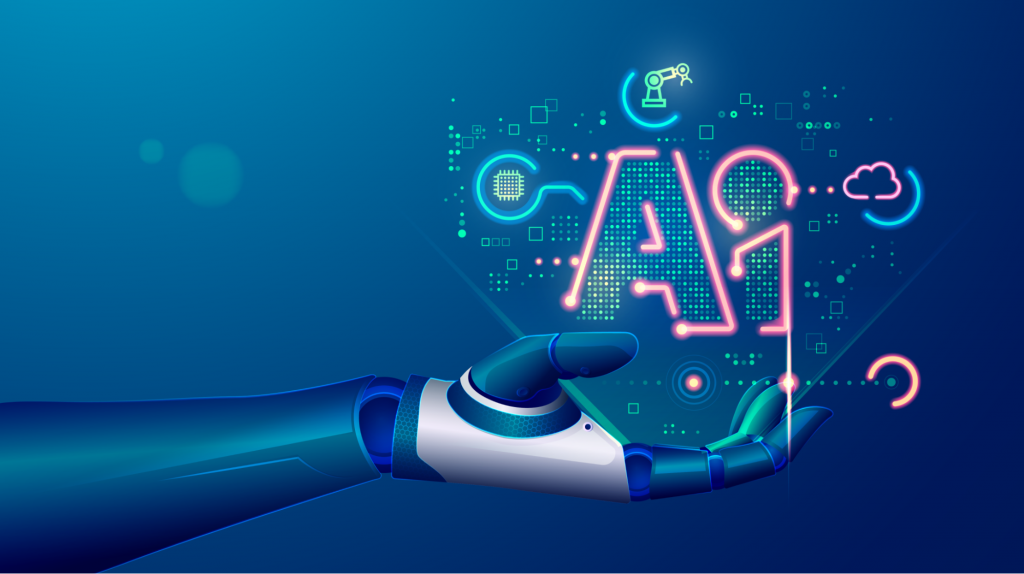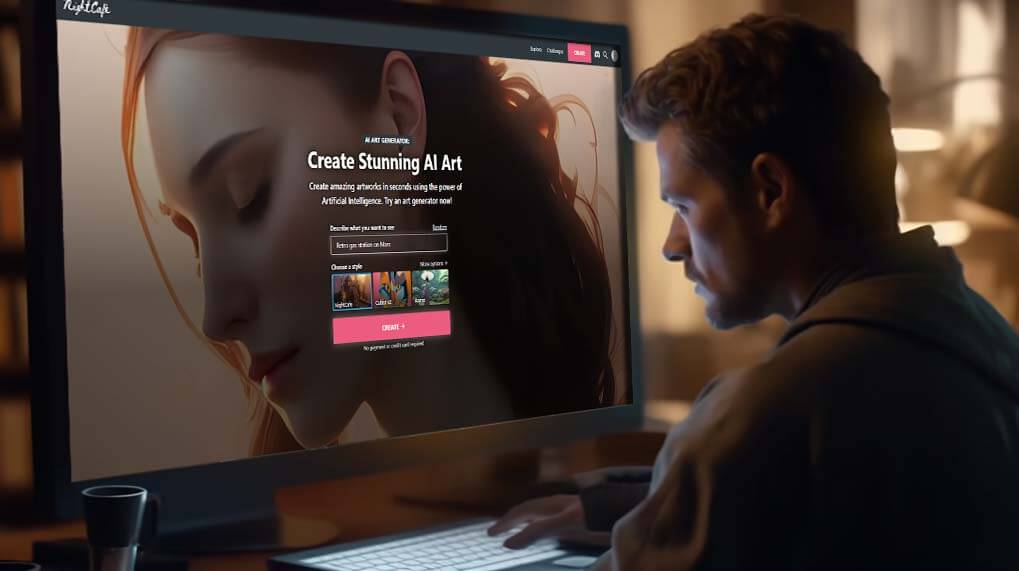 While DreamPhoto's AI Image Generator is a powerful tool, there's much more to discover. Let's delve into some of the features that make DreamPhoto the go-to platform for creative individuals and learners alike.
Helpful Tips for Using DreamPhoto Effectively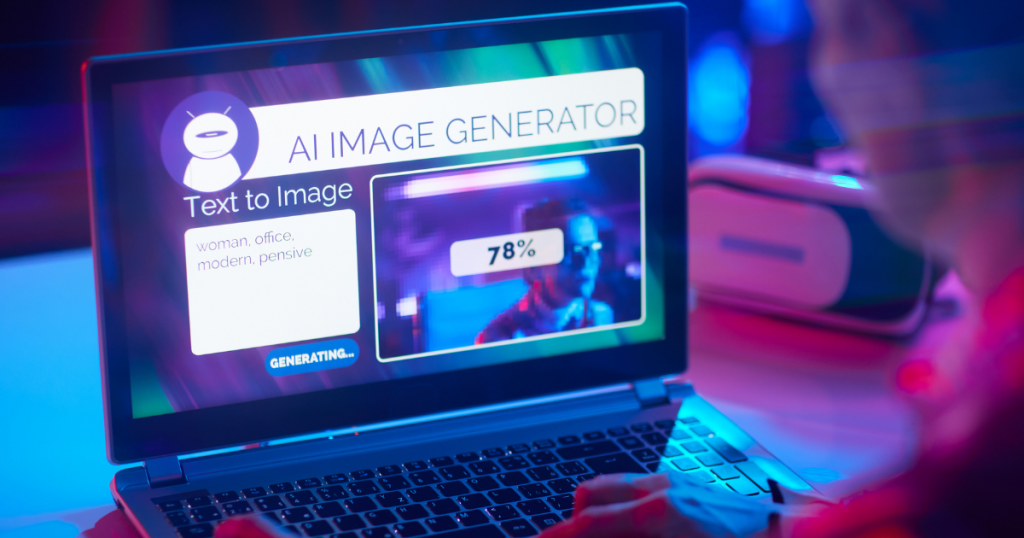 DreamPhoto is a versatile AI Image Generator that can turn your text and phrases into stunning visual artwork. To help you make the most of this powerful tool, we've compiled a list of tips and tricks to enhance your creative journey:
User-Friendly Guide to Using DreamPhoto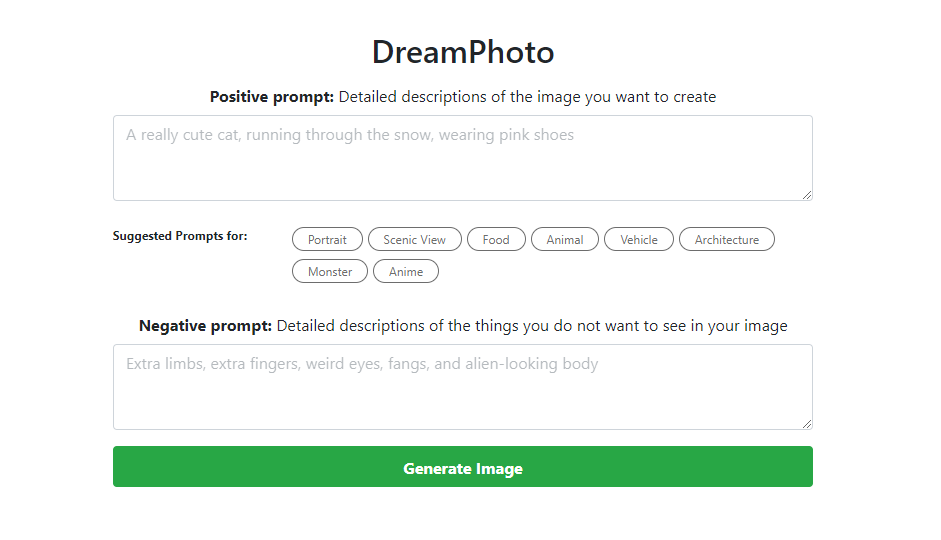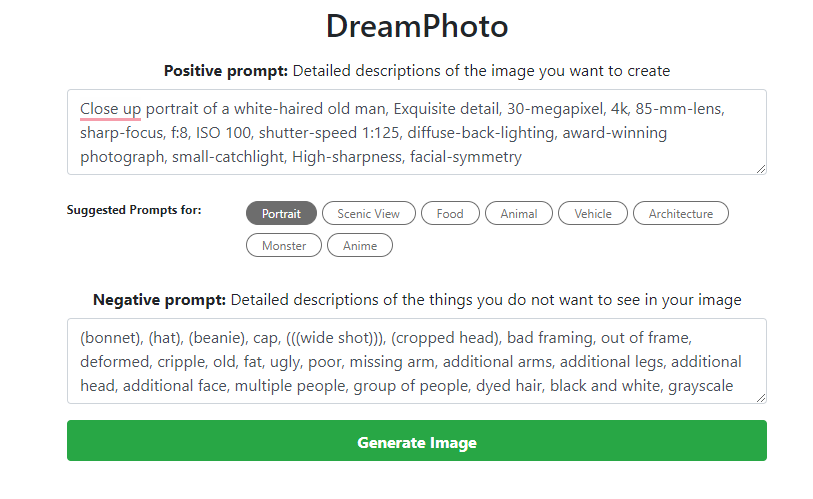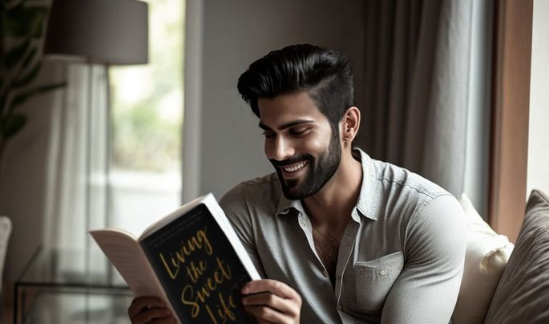 Get the most out of DreamPhoto with TeacherAI
Unlock the full potential of your learning experience with TeacherAI's extensive features. Here's a closer look at how you can maximize your educational journey and make the most of DreamPhoto with TeacherAI: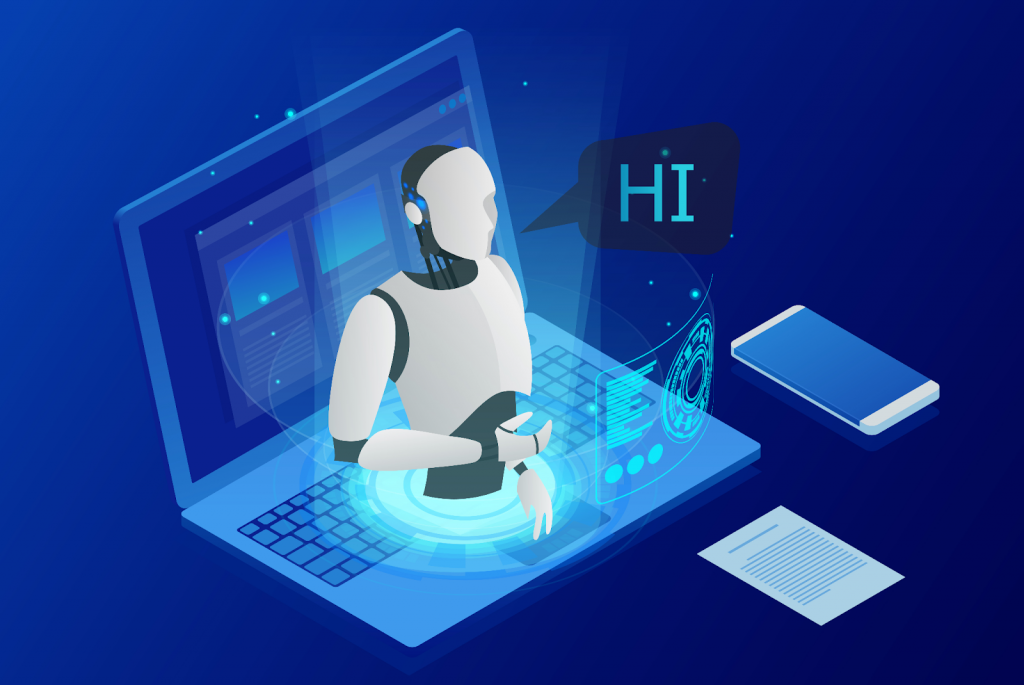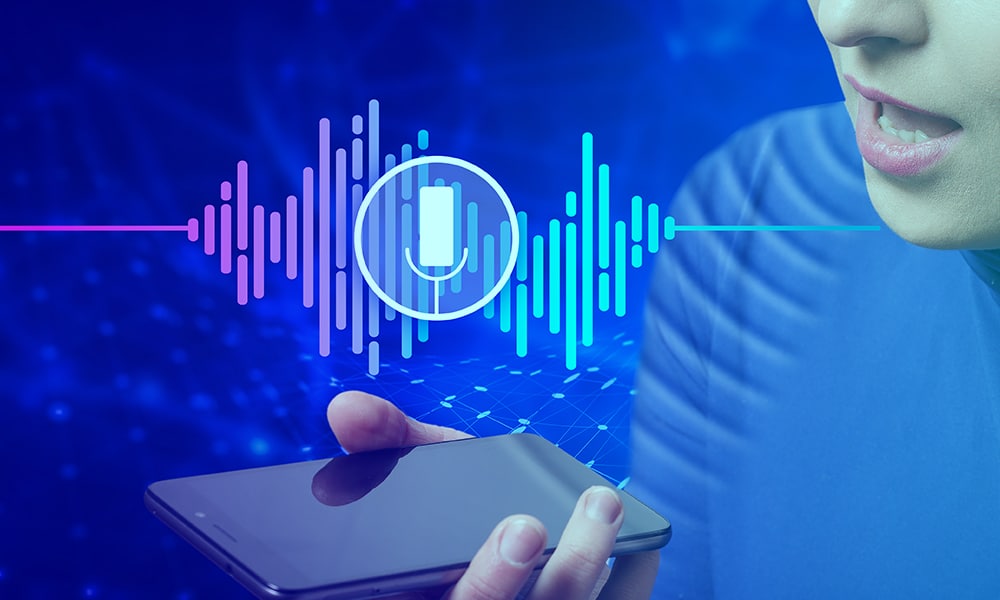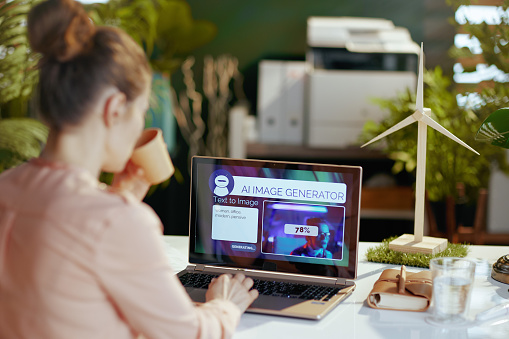 DreamPhoto stands as a powerful and user-friendly AI picture generator, ready to turn your creative visions and style into a stunning reality. With its welcoming introduction, step-by-step instructions, and intuitive features, DreamPhoto ensures that both seasoned users and newcomers can navigate the image creation process effortlessly and save time. 
From inputting prompts to selecting styles and generating your desired image, the journey is simple and efficient. DreamPhoto empowers users to unleash their creativity, offering a seamless and enjoyable experience throughout. Whether you're an aspiring artist, a designer, or simply looking to create unique visuals, DreamPhoto is your go-to AI image tool for turning dreams into images and AI art. So, dive into the world of DreamPhoto, where imagination meets innovation, and let your creativity flourish with just a few clicks.
Start Your Creative Journey with DreamPhoto
Starting your DreamPhoto account is not just about gaining access to a platform; it's about embarking on a creative journey. It's about turning your concepts into captivating visuals, expressing your unique perspective, and sharing your stories with the world.
Whether you're a professional designer looking for a streamlined workflow, a marketer aiming to craft compelling visuals, or simply an art enthusiast with a desire to create, your DreamPhoto account is your passport to a world where imagination knows no bounds.
So, what are you waiting for? Your canvas is ready, your image tools and AI art generator are at your fingertips, and your artistic adventure awaits. Create your DreamPhoto account now and step into a world where the magic of AI Image Generation is just a click away. Transform your ideas and style into visual wonders and let your creativity soar!
Frequently Asked Questions
Welcome to the DreamPhoto FAQs section, where we aim to provide answers to some of the most common questions you may have about our AI Image Generator and the DreamPhoto platform. If you can't find the information you're looking for here, feel free to reach out to our support team for further assistance.
DreamPhoto is an AI-powered platform that allows you to transform text and phrases into stunning visual artwork. Our AI Image Generator leverages cutting-edge technology to bring your creative ideas to life, making it easier than ever to create captivating visuals.
DreamPhoto is designed for a diverse audience. Whether you're a content creator, marketer, educator, or simply someone with a creative spark, DreamPhoto caters to your visual needs. It's suitable for professionals and beginners alike.
Do I need design experience to use DreamPhoto?
No design experience is required to use DreamPhoto. Our user-friendly interface and AI Image Creator simplify the design process, making it accessible to individuals with varying levels of expertise.
How do I create an account on DreamPhoto?
To create an account, visit the DreamPhoto website, click on the "Sign Up" or "Create Account" button, and follow the registration steps. You'll need to provide basic information, including your name and email address. After verifying your email, you can start creating.
Is there a cost associated with using DreamPhoto?
DreamPhoto offers premium subscription options. While there are some features available, premium subscriptions unlock additional benefits and features. You can explore our pricing details on the website.
Can I use DreamPhoto on my mobile device?
Yes, DreamPhoto is compatible with mobile devices, making it convenient for you to create visuals on the go. Simply access the platform through your mobile browser.
What file formats can I download my creations in?
DreamPhoto allows you to download your visuals in various popular file formats, including JPEG, PNG, and more. You can choose the format that best suits your needs.
How does the AI Image Generator work?
DreamPhoto's AI Image Generator uses advanced AI algorithms to analyze the text and phrases you provide. It then generates visuals based on the descriptions, allowing you to turn your ideas into artwork effortlessly.
Can I customize the visuals generated by AI?
Yes, you can customize the visuals generated by the AI. DreamPhoto provides options to adjust colors, layouts, and other elements to ensure your artwork aligns perfectly with your vision.
Are there any limitations to what I can create with DreamPhoto?
While DreamPhoto offers a wide range of creative possibilities, it's important to adhere to our content guidelines and usage policies. Avoid creating content that violates copyright or promotes harmful or inappropriate content.
What if I encounter technical issues or have questions?
If you encounter technical issues or have questions, our support team is here to assist you. You can reach out to us through the contact information provided on our website, and we'll do our best to help you.
Can I get help with design ideas or suggestions?
Absolutely! DreamPhoto offers a community where you can connect with fellow creatives, share ideas, and seek inspiration. Additionally, our platform provides resources and tutorials to help you make the most of our AI Image Generator.
How often is DreamPhoto updated with new features?
We are committed to enhancing the DreamPhoto platform continuously. We regularly update our features and technology to provide you with the best possible experience. Keep an eye out for notifications about new features and improvements.
What happens to the data I provide on DreamPhoto?
We take data privacy and security seriously. Your data is protected and used in accordance with our privacy policy. We do not share your data with third parties without your consent.
Is my creative work on DreamPhoto private?
You have control over the visibility of your creative work on DreamPhoto. You can choose to keep your work private or share it with the DreamPhoto community or specific individuals, depending on your preferences.
We hope these FAQs have addressed your questions about DreamPhoto. If you have any further inquiries or need assistance, please don't hesitate to reach out to our support team. We're here to help you make the most of your creative journey with our AI Image Generator.
Start Creating with DreamPhoto
Transform words into visual wonders. DreamPhoto brings your ideas to life with stunning images generated from text and phrases.