Preserve Memories with RestorePhoto
Revive aging and blurred photographs with the power of AI photo restoration.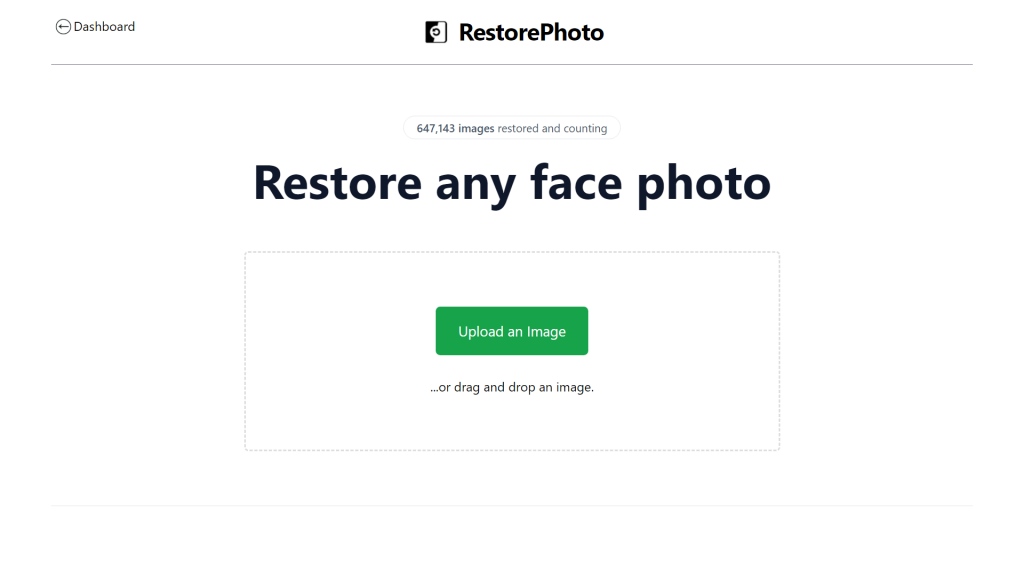 Bring Your Photos Back to Life
Check out the practical and innovative applications of our RestorePhoto tool.
I'm really impressed by the range of resources and insights on AI-PRO. From case studies and success stories to expert guidance and personalized learning plans, AI-PRO has it all. I'm so grateful for the support and resources from this site. It saved me a lot of time searching for the resources that I need.
As a beginner in the world of AI, I was overwhelmed by all the information out there. But AI-PRO has been a game-changer. The expert insights and guidance have helped me navigate the field and find my footing. I'm so grateful for the resources and support from AI-PRO.
As a business owner, I was hesitant to adopt AI solutions because I wasn't sure where to start. But AI-PRO made it easy. The customized recommendations and expert guidance helped me find the perfect solution for my business. I'm seeing great results already! Thank you, AI-PRO.
Where you can use RestorePhoto
Preserve cultural heritage using AI restoration. Revive historical artifacts, ensuring future generations appreciate our rich past. AI-restored images enhance museum displays, revealing finer details and vibrant colors for an immersive visitor experience.
Revive historical publications with AI-restored visuals. Improve the impact of historical photographs in articles, books, and documentaries. Enhance storytelling and engage audiences with visually appealing content.
Use AI-restored photos to trace family histories and preserve ancestral memories. Connect with roots through vivid historical images, creating a lasting connection with familial heritage.
Real Estate and Architecture
Showcase historical properties using AI-restored images. Highlight unique architectural features to attract buyers interested in preserving the past. Aid architectural conservation and urban planning efforts with restored visuals.
Integrate AI-restored images into educational materials, bringing history and culture to life for students. Facilitate historical and scientific research by analyzing and extracting information from old documents, photographs, and maps.
Enhance medical history and records with AI photo restoration, gaining insights into disease progression and medical treatments. Aid forensic investigations by providing clearer visual evidence for criminal and civil cases.
Bringing Your Memories Back to Life with AI Photo Restoration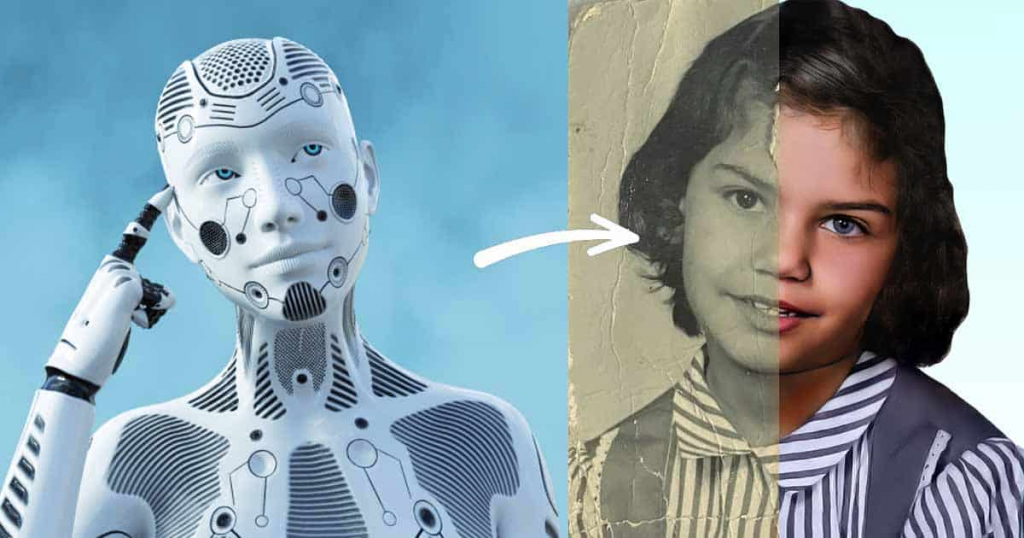 Your AI Photo Restoration Companion
In a world where time takes its toll on cherished memories, RestorePhoto emerges as a shining beacon of hope. Our mission is a heartfelt one: to guide you on a journey of reviving the essence of your aging and blurred photographs through the remarkable power of AI photo restoration. We firmly believe that your treasured moments deserve to endure, to be passed down through generations, and to remain eternally etched in your heart.
With RestorePhoto, we've witnessed the transformative magic of AI photo restoration touch the lives of over 300,000 users and counting. Each one of these individuals has experienced the profound joy of resurrecting their most beloved memories. 
They've entrusted us with their faded snapshots, torn family portraits, and cherished moments frozen in time, and in return, we've empowered them to relive these precious moments with unprecedented clarity and vibrancy.
With RestorePhoto, these photographs become not just relics but living tributes to your personal history.Together, we can unlock the full potential of your treasured memories, ensuring they endure for generations to come. Let us be your AI photo restoration companion on this remarkable journey to breathe new life into your most cherished moments. Your memories are waiting to be rekindled, and with RestorePhoto, they will shine brighter than ever before.
Restore Your Old Photos with Ease Through AI Photo Restoration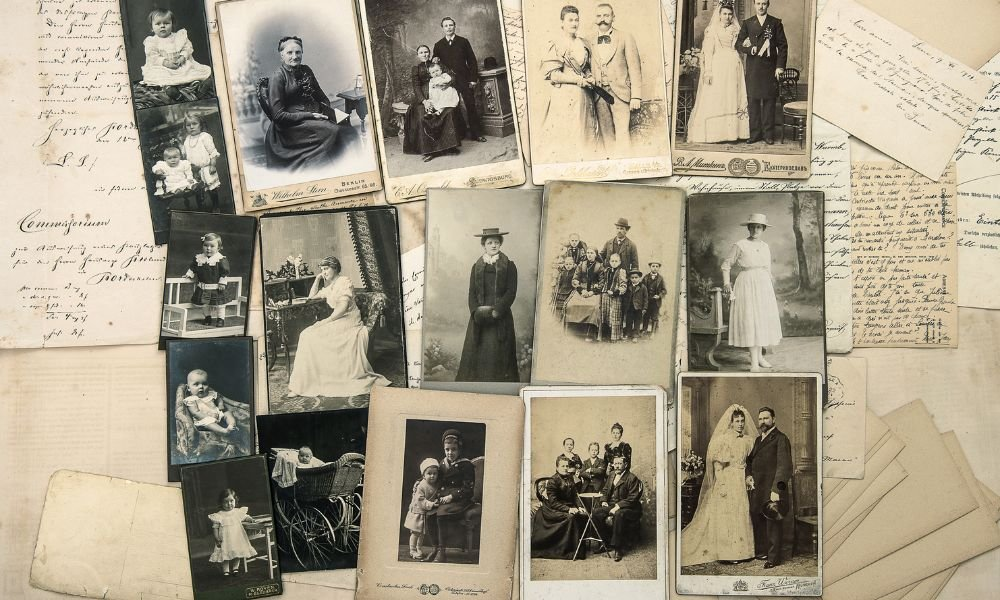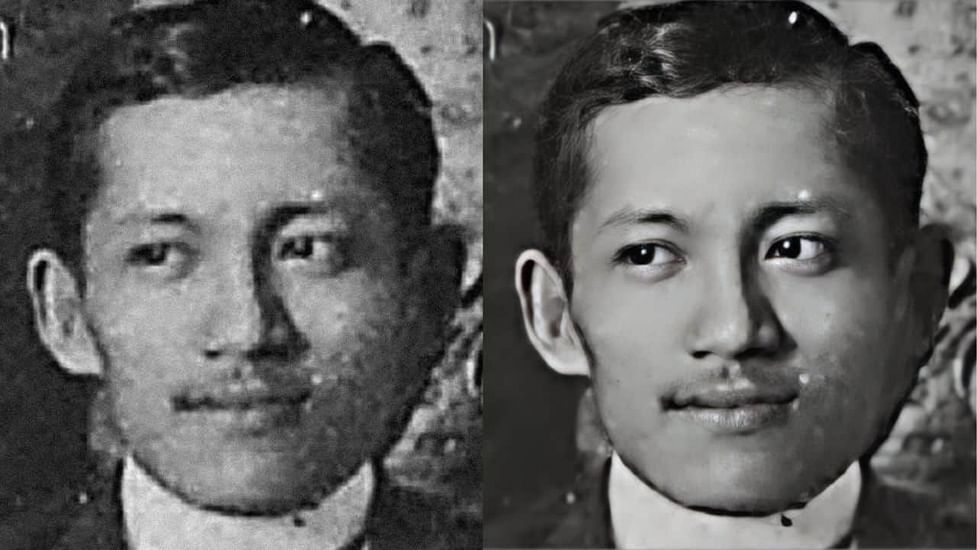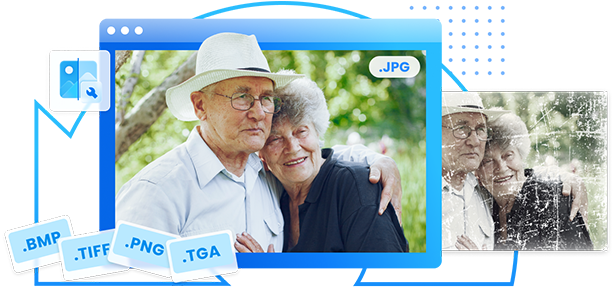 Effortless Photo Restoration Process with AI Photo Restoration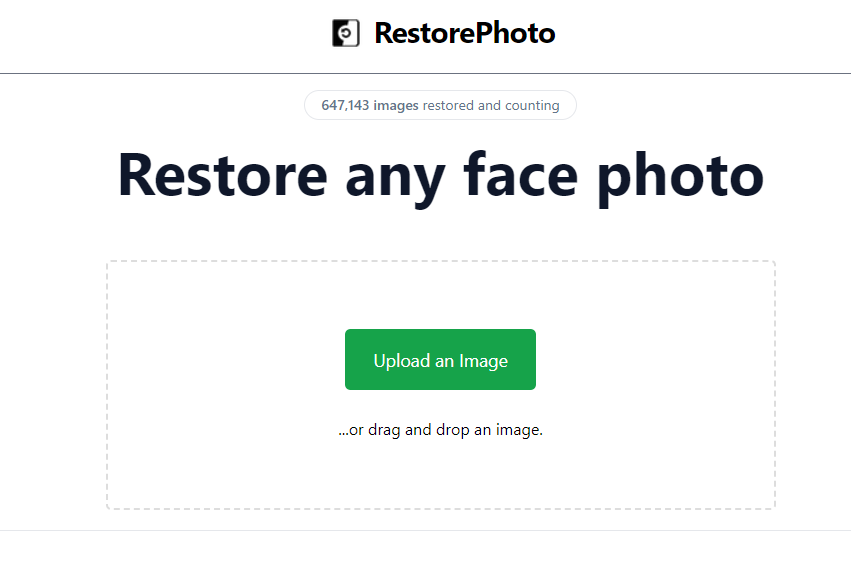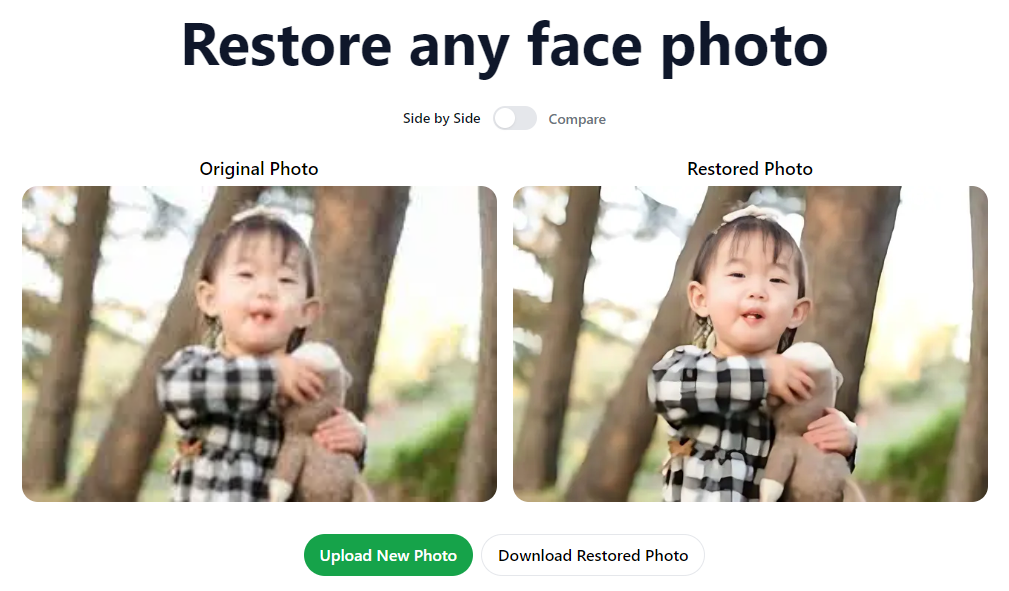 AI Photo Restoration Across Industries
Transforming Preservation and Creativity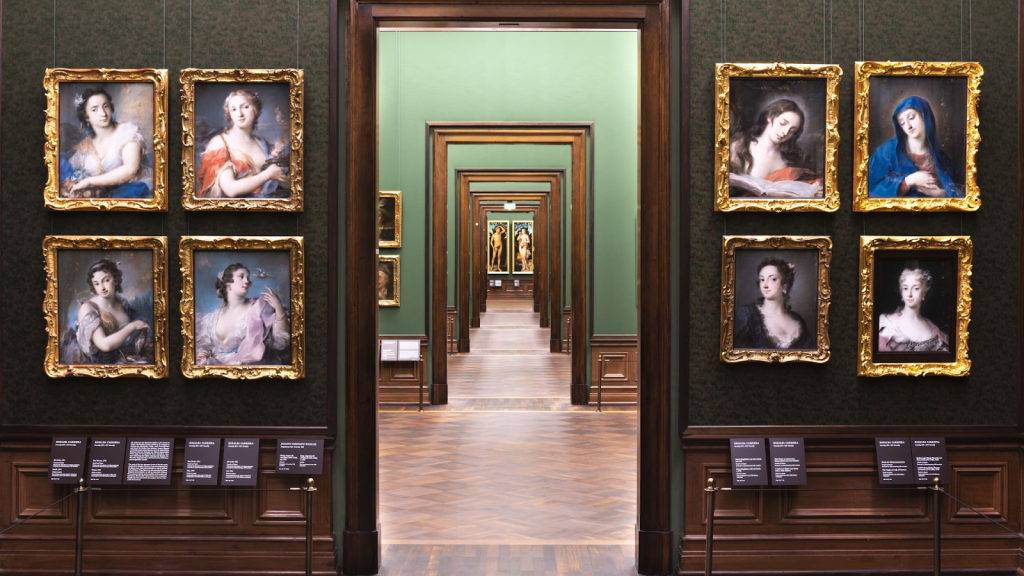 AI photo restoration, with its remarkable ability to breathe new life into old and damaged images, holds immense potential for a wide range of industries. It is not just a tool for personal use; it's a transformative technology that can enhance visual content, preserve historical records, and unlock new creative possibilities. Let's delve into how it can benefit and revolutionize various sectors: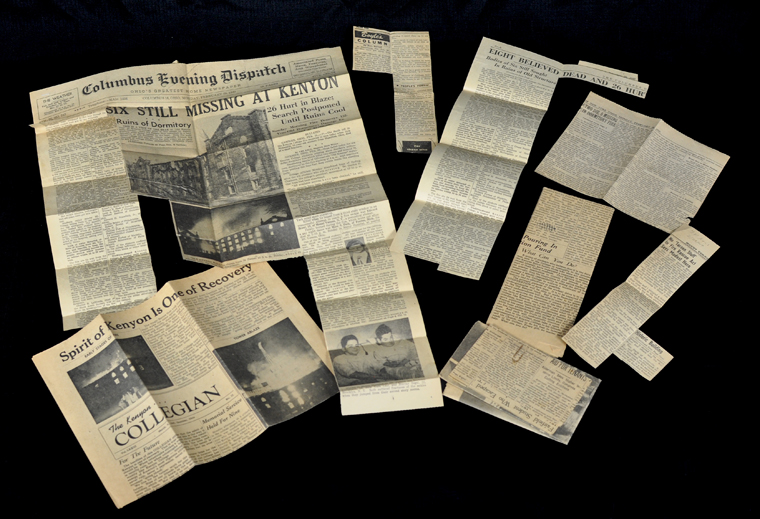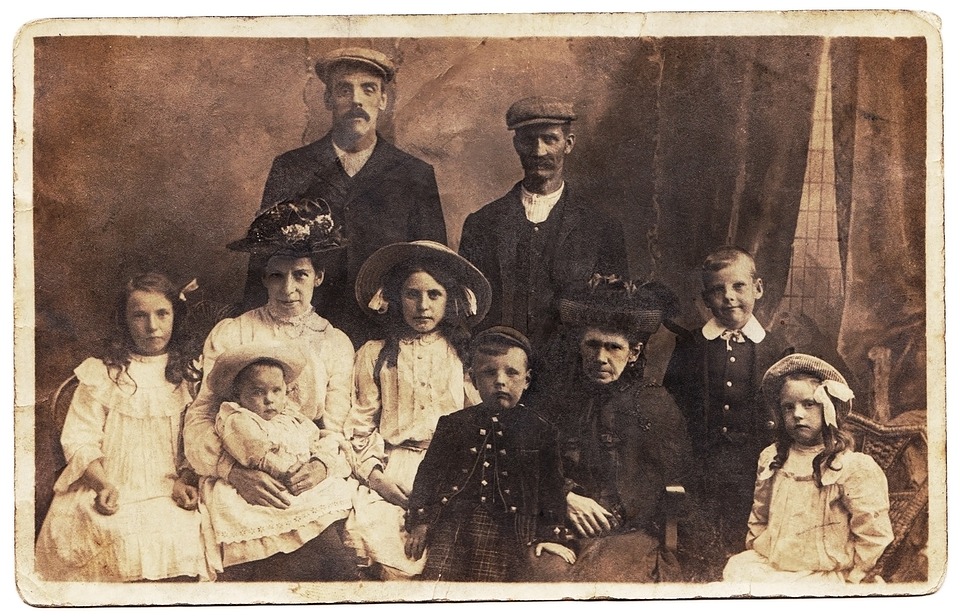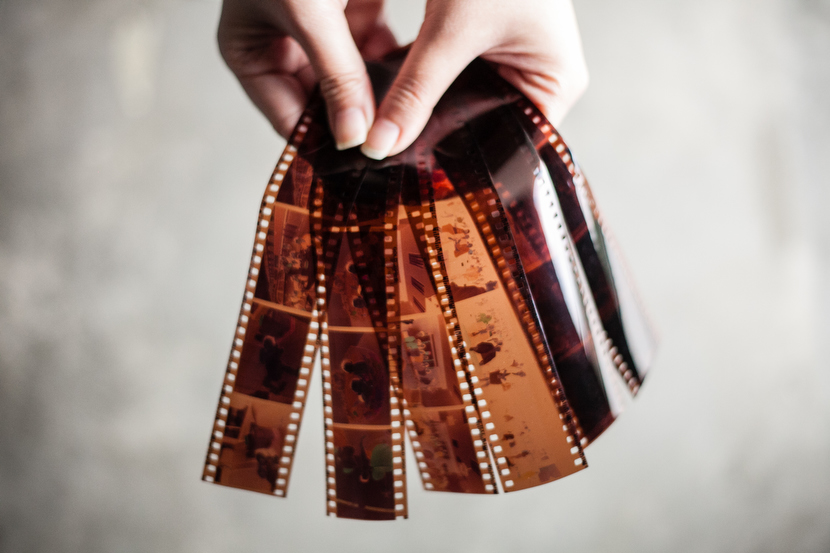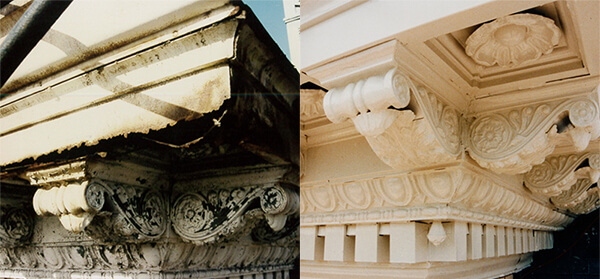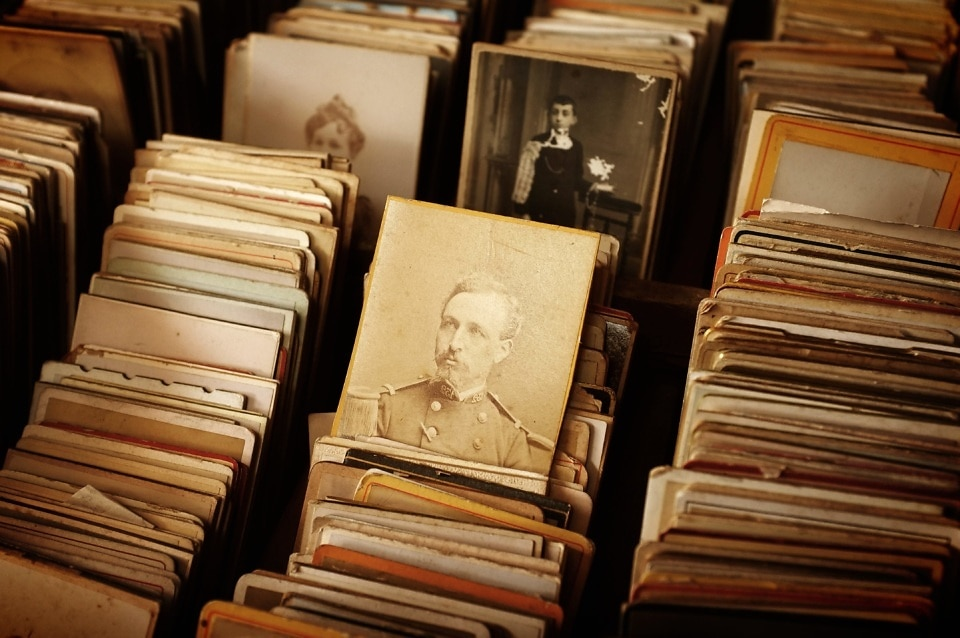 Community and Sharing with Old Photo Restoration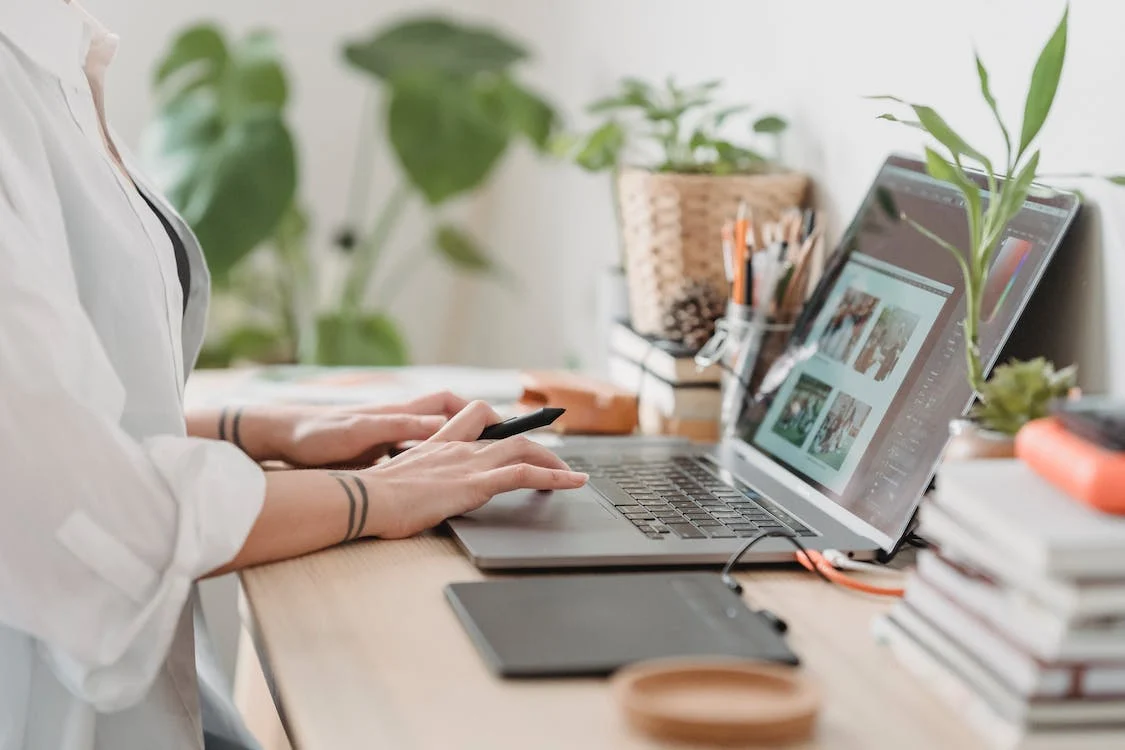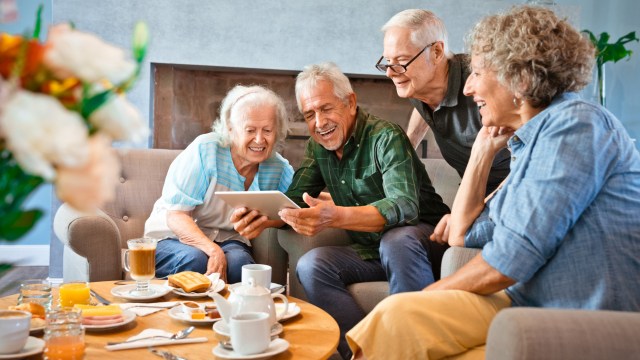 Embrace the Magic of AI Photo Restoration with RestorePhoto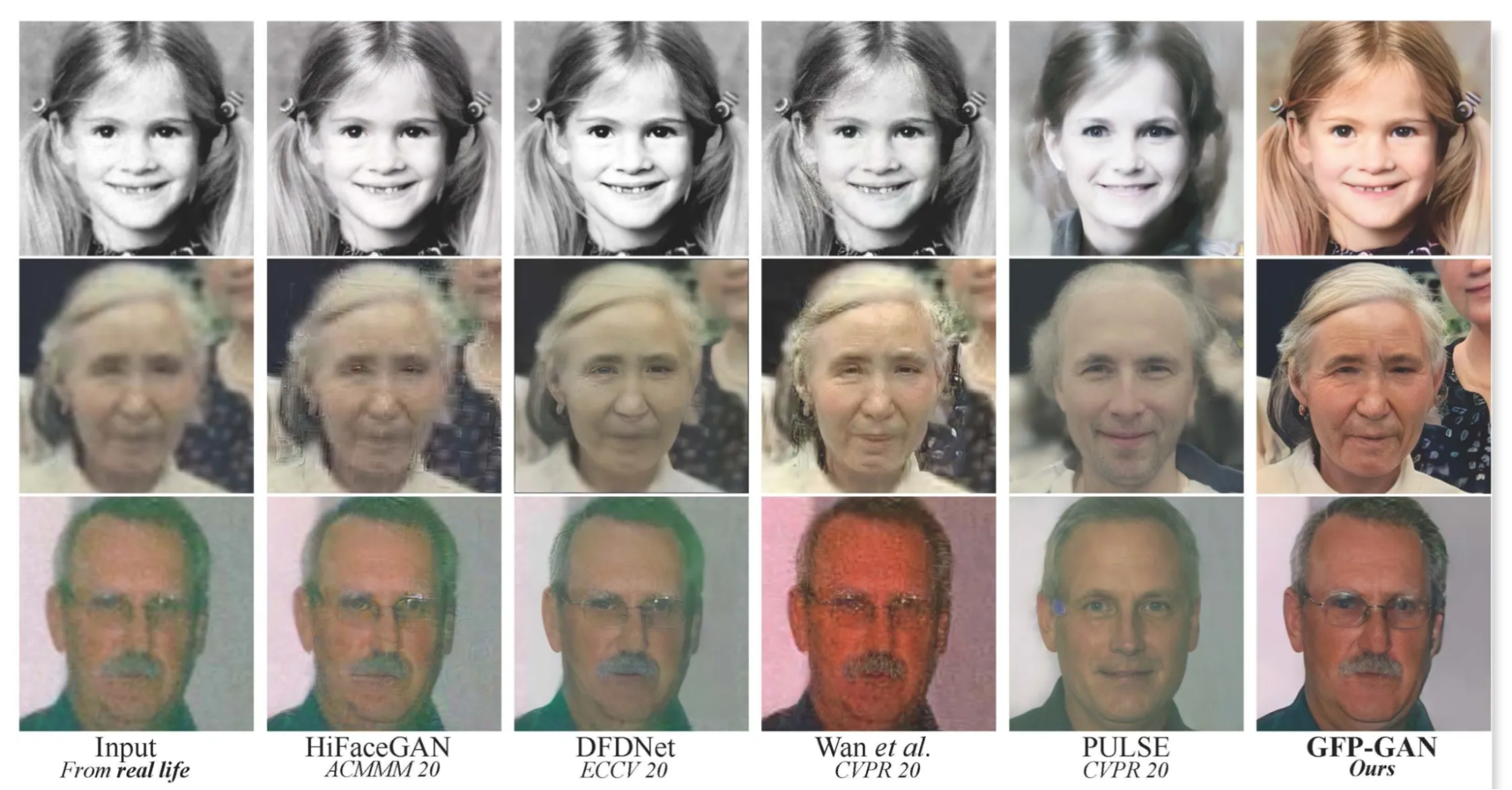 RestorePhoto is more than just an app; it's your key to preserving priceless memories. Through the remarkable power of AI photo restoration, we breathe new life into your old, faded, and blurry photographs. 
We've made it easy for you to reclaim your cherished moments. Our intuitive, user-friendly platform ensures that anyone can use it, regardless of technical expertise. Just upload your old or damaged photo, and our AI algorithms will work their magic.
But RestorePhoto isn't just about restoring photos; it's about rekindling emotions and connecting with your past. It's about sharing memories with loved ones and weaving new stories. Join our community today, start preserving your most cherished moments, and let the magic of AI photo restoration bring your memories back to life.
Your memories are waiting, and so are we. Welcome to RestorePhoto, where the past meets the future, and the beauty of your memories shines once again.
Elevate Your AI Photo Restoration Journey Today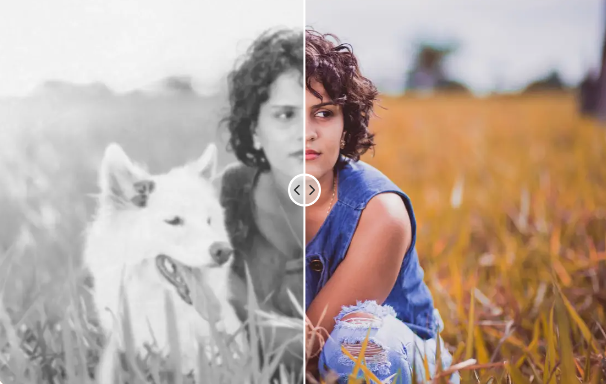 Don't let your precious memories fade away. Experience the magic of AI photo restoration. It's simple and it's designed for you. Upload your old and blurry photos, witness the transformation, and share the joy with your loved ones. Your cherished moments are waiting to be reborn. Start your AI photo restoration journey today!
Frequently Asked Questions
What is AI photo restoration?
AI photo restoration is a cutting-edge technology that uses artificial intelligence algorithms to automatically enhance and repair old, damaged, or blurry photographs. It can improve the quality, clarity, and detail of photos, making them look as good as new.
How does RestorePhoto's AI photo restoration work?
RestorePhoto's process is simple. You upload your old or damaged photo, and our powerful AI algorithms go to work. They analyze the image, correct imperfections, enhance details, and restore the photo to its former glory. You can then view and download the restored image.
Do I need technical skills to use RestorePhoto's AI photo restoration app?
No technical skills are required to use RestorePhoto's AI photo restoration app. Our platform is designed to be user-friendly and intuitive. Simply upload your photo, and our AI technology will handle the rest. It's easy for anyone to use, regardless of their level of technical expertise.
How long does the AI photo restoration process take?
The time required for AI photo restoration depends on the complexity of the image and the server load. In most cases, you can expect the process to be relatively quick. You'll be able to view the restored image once the restoration is complete, and you'll be notified when it's ready.
Absolutely! RestorePhoto makes it easy to share your beautifully restored photos with friends and family. You can download the restored image and then share it through social media, email, or any other preferred method. Sharing your memories with others is one of the joys of using our AI photo restoration service.
Are my data and photos safe with RestorePhoto?
Yes, we take data privacy and security seriously. Your photos and information are stored securely, and we have measures in place to protect your privacy. We do not share your photos or personal data with third parties. You can read more about our data and privacy policies in our terms and conditions.
Start Restoring Photos Now
Transform words into visual wonders. DreamPhoto brings your ideas to life with stunning images generated from text and phrases.