Microsoft is expanding its access to OpenAI's technologies, including ChatGPT. Bloomberg reported that Microsoft Corp. will add ChatGPT, OpenAI's viral artificial intelligence (AI) chatbot, to its cloud-based Azure service "soon," as Microsoft mulls taking a larger stake in OpenAI.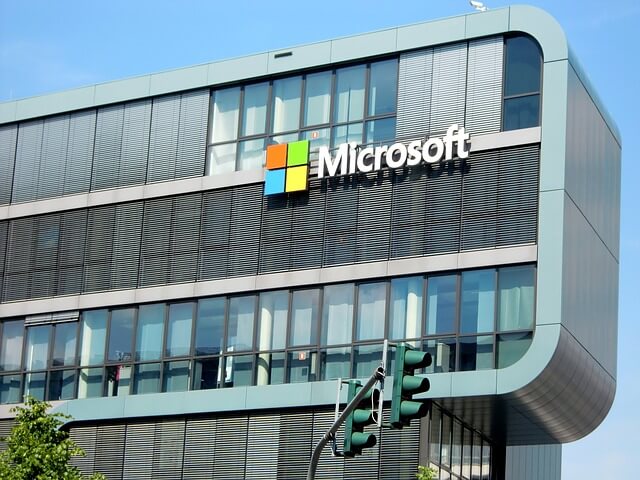 via pixabay.com
The company announced that its Azure OpenAI Service is broadly available, as it has been available to a limited set of customers ever since it was unveiled in 2021. The software giant said that more businesses using Microsoft's cloud will be able to utilize various OpenAI tools, such as the DALL-E model used for generating images from text prompts and the GPT-3.5 language system where the ChatGPT is based. Microsoft plans on providing access to a "fine-tuned version" of ChatGPT that is trained to run on Azure AI infrastructure. Microsoft Azure customers can use OpenAI products in their applications running in the cloud.
Microsoft and OpenAI's Growing Partnership
Microsoft and OpenAI's partnership began in 2019 when Microsoft invested $1 billion into OpenAI to help bring "secure, trustworthy, and ethical" AI to serve the public, focusing on constructing Azure AI supercomputing technologies. But last October 2022, the Wall Street Journal (WSJ) reported that Microsoft is in discussion to give a new round of funding to OpenAI. WSJ also mentioned that OpenAI reportedly plans to raise its capital at a valuation of almost $30 billion.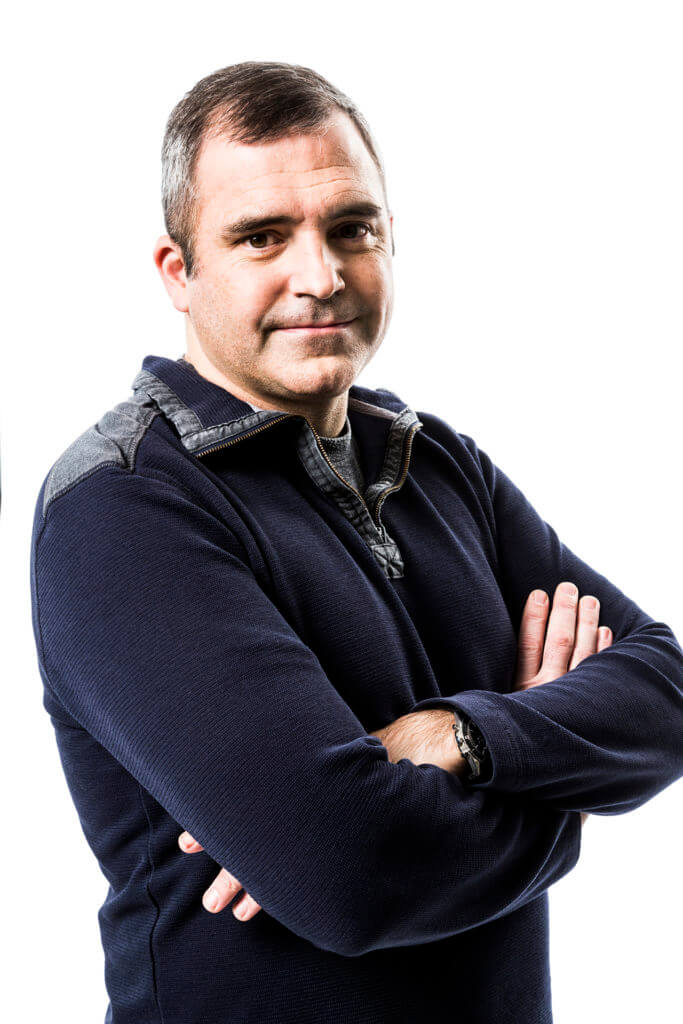 Eric Boyd, via news.microsoft.com
According to Eric Boyd, the AI Platform Corporate VP of Microsoft, the Azure OpenAI service was first launched in 2021 so customers can "tap into the power of large-scale generative AI models." He also said in a blog post that "customers of all sizes are using Azure OpenAI Service to do more with less, improve experiences for end-users, and streamline operational efficiencies internally.
The two companies have been expanding their partnership, as Microsoft plans to upgrade its Bing search engine with the use of OpenAI's ChatGPT. Microsoft is also looking to get an inside edge on the advanced and most popular AI systems to boost its own products to compete with Alphabet Inc.'s Google, Amazon.com Inc., and Meta Platforms Inc.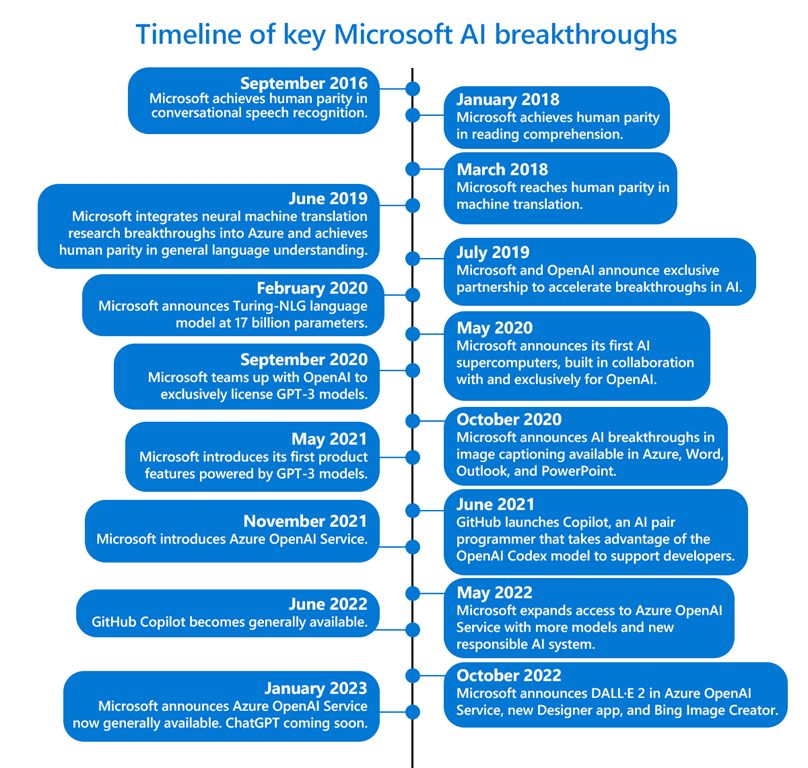 via azure.microsoft.com
Currently, Microsoft utilizes OpenAI's Codex to add automation to GitHub Copilot, an AI programming tool. It also adds a feature to Azure alongside other OpenAI tools.
The Boom of ChatGPT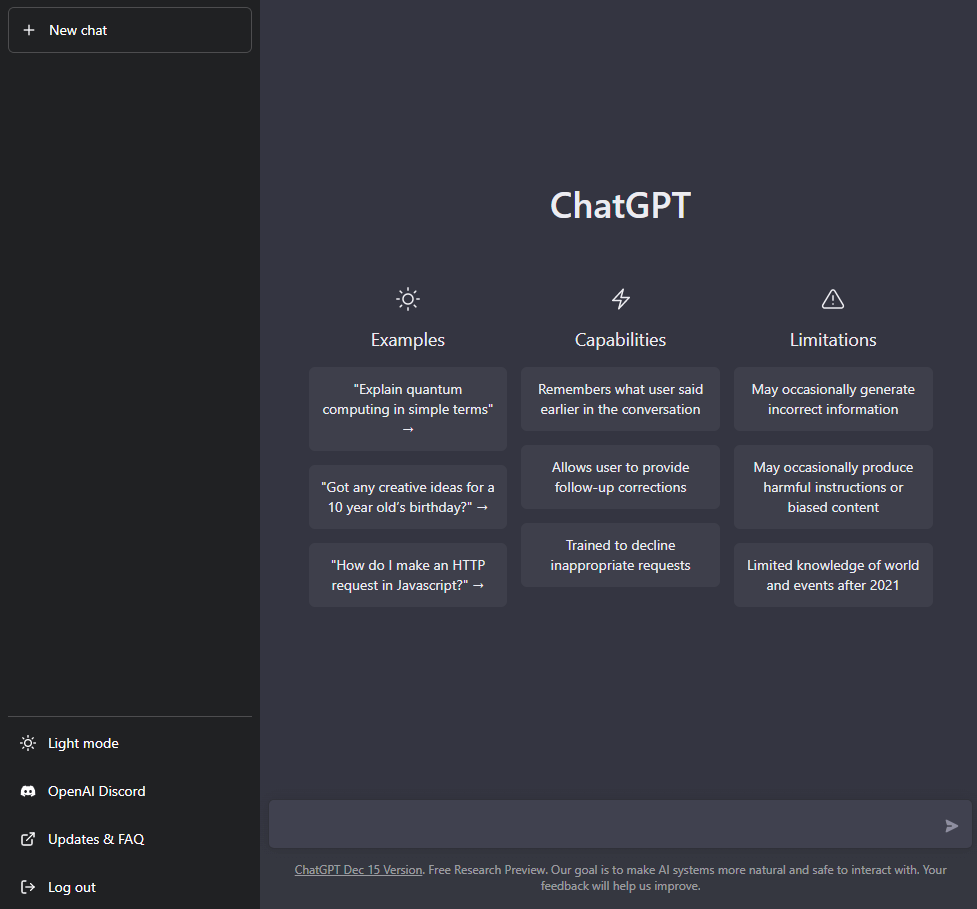 ChatGPT has become sensational when it was launched in its public demo on November 30, gathering its first million users in less than a week. Its imitation of human conversation sparked speculation about its potential to supplant professional writers, which may even threaten Google's core search business. OpenAI, the organization behind this advanced chatbot, was co-founded by Elon Musk and Silicon Valley investor Sam Altman, and this organization makes money by charging developers to license its technology.
However, while users praised the AI for its ability to answer questions, some users raised concerns about the chatbot creating biased or racist content. Other examples were also shown that the chatbot provided incorrect answers to questions. Altman himself said that the chatbot is not good enough to be relied on because of the issue of ChatGPT's inaccuracy. This issue has prompted caution about its premature use, and New York City schools banned their students from using ChatGPT.
ChatGPT was all over the headlines at the end of 2022 for its advances in AI. OpenAI's Dall-E, another AI which accepts written prompts to synthesize art and other images, also sparked issues and debate about the infusion of AI into creative industries. OpenAI is currently crafting a successor GPT-4 model for its natural language processing.
We've learned a lot from the ChatGPT research preview and have been making important updates based on user feedback. ChatGPT will be coming to our API and Microsoft's Azure OpenAI Service soon.

Sign up for updates here: https://t.co/C7kMVpMAKv

— OpenAI (@OpenAI) January 17, 2023
Given the issues arising from the viral chatbot, OpenAI said on its Twitter account on January 17 that it "learned a lot" from its launch and updates are being made based on user feedback.